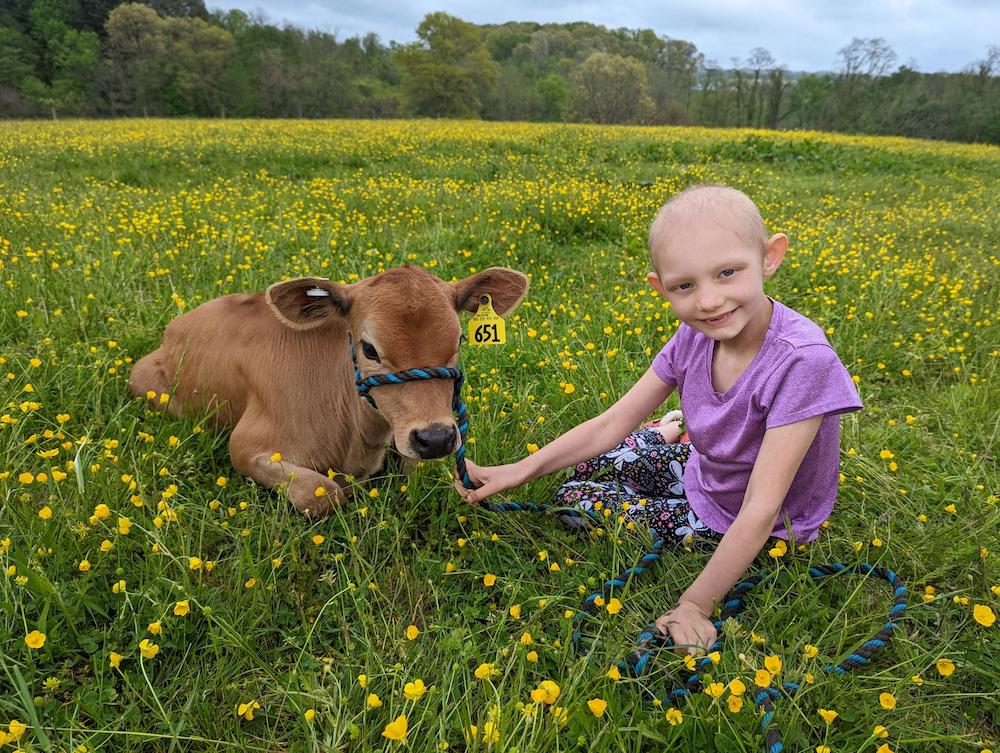 Maryland Trek 9 Day 7 is for Leila
Day 7 of Maryland Trek 9
Date: Saturday August 6 2022
Power Kid: Leila
Wilms Tumor
Route: Kent Island/Grasonville to Sparptown
Total Miles = 47: 27 on foot, 20 on bike
Leila is 6 years old and currently in care at Johns Hopkins following the removal of a Wilms Tumor. Her friends know her as The Butterfly, a nickname she's had since she was born.
Here on our dairy farm she's the herd boss and takes great pride in caring for the milk cows and calves, including her very special calf Ginger who is helping her regain her strength.
She also never misses the chance for a tractor ride with FooFa (her grandfather).
Leila loves to horseback ride with her sister, eat gummy worms, and go on camping adventures.
Leila says she thinks she was chosen to have cancer so that when she is all cured she can be a helper to other kids with cancer.
From Justin
When I met Leila and her sister Ruth on the farm, I was pulled in immediate. Literally! Into the Pen with all of the animals.
These two are so close and both most comfortable with other animals. In fact, Leila has a calf named Ginger that she has been proud to show at local fairs.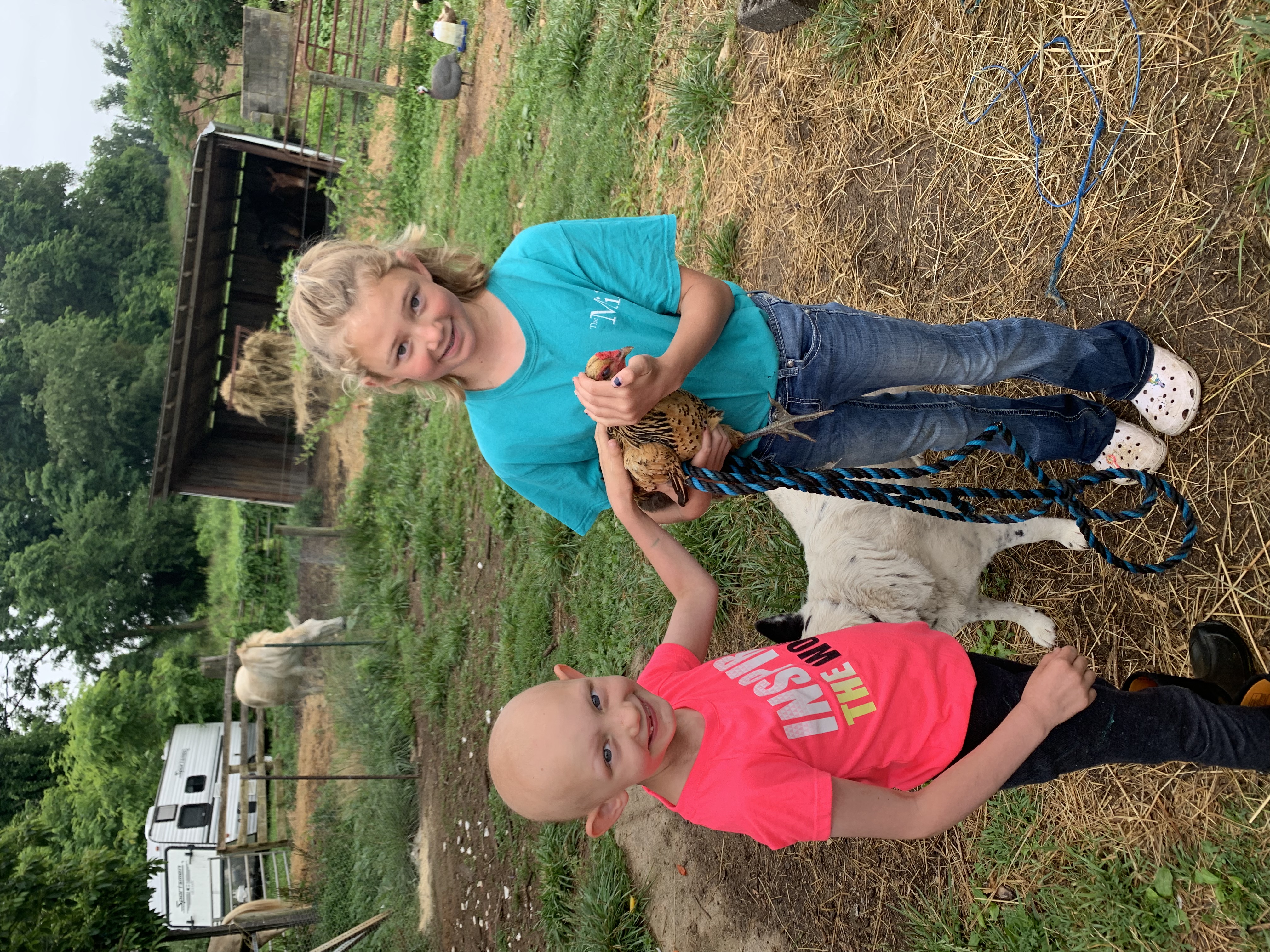 This speaks volumes about their family. Amy is a true Momma Bear and a very strong advocate while being very humbled by the support of their community. They run a farm and do a lot on their own, but have learned to accept help.
Part of that help came from Nathan, Leila's dad. He left his job to stay home full time and care for the family. He is a rugged man who speaks few words. But everything that came out of his mouth was profound. I love that guy and see him as a model for how dads could and would care for their kids. He is strong, steady, and OK letting his emotions come through. I was touched and felt special to be in the presence of the family unit.
After spending some time walking, talking, and doing our interview, they really tried to send me home with a chicken. A real baby chick! I had to decline, but gladly accepted a dozen mixed eggs and cheese.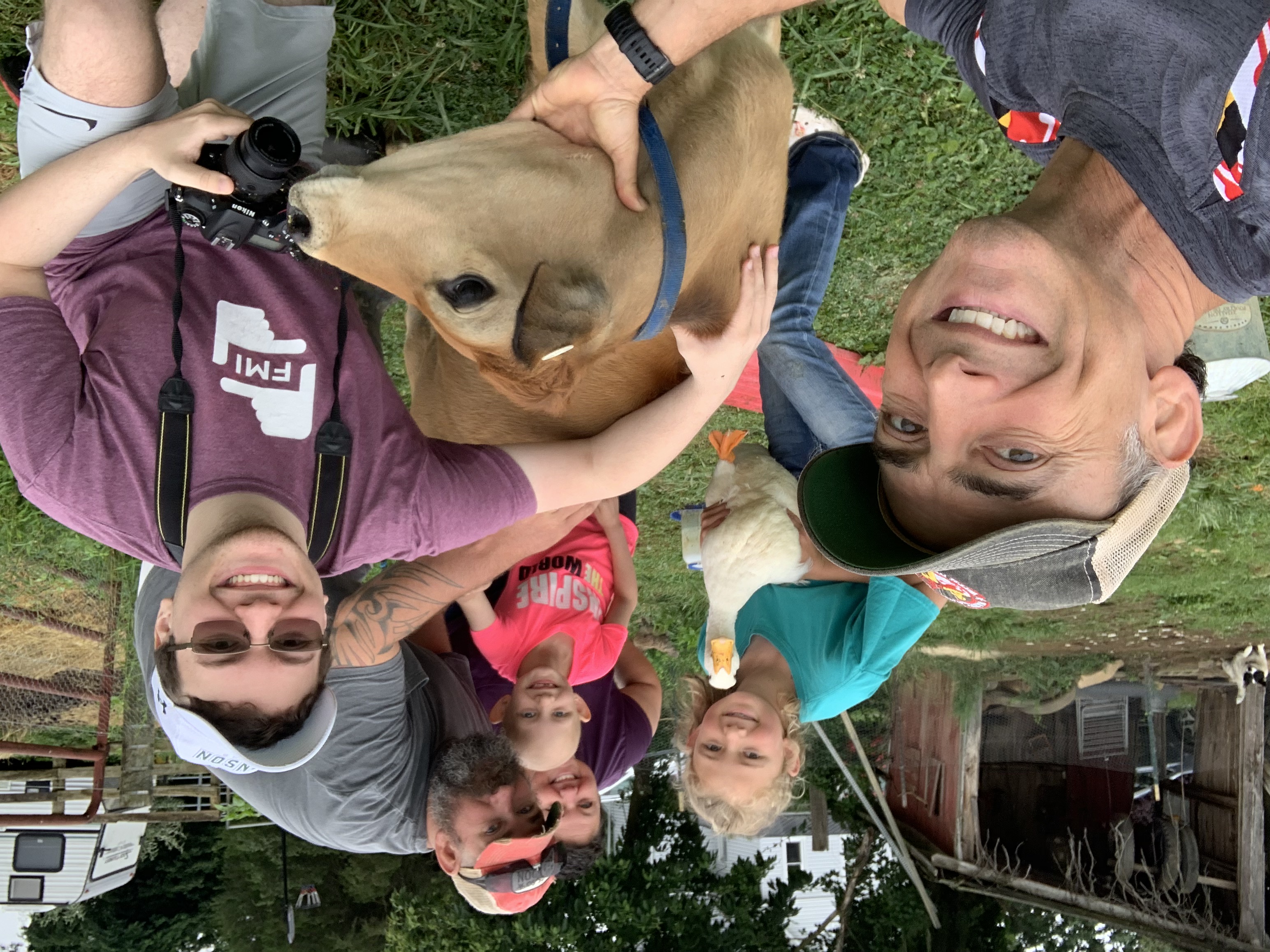 Even in a turbulent time, they show such hospitality and generosity.
I am honored they accepted our invitation to join our team for the completion of Maryland Trek 9 in Ocean City. Leila also gave me a pearling rock from her collection that I will be carrying with me along the entire trek. I promised to hand it back when we finish!
Seeing them is true incentive to finish strong!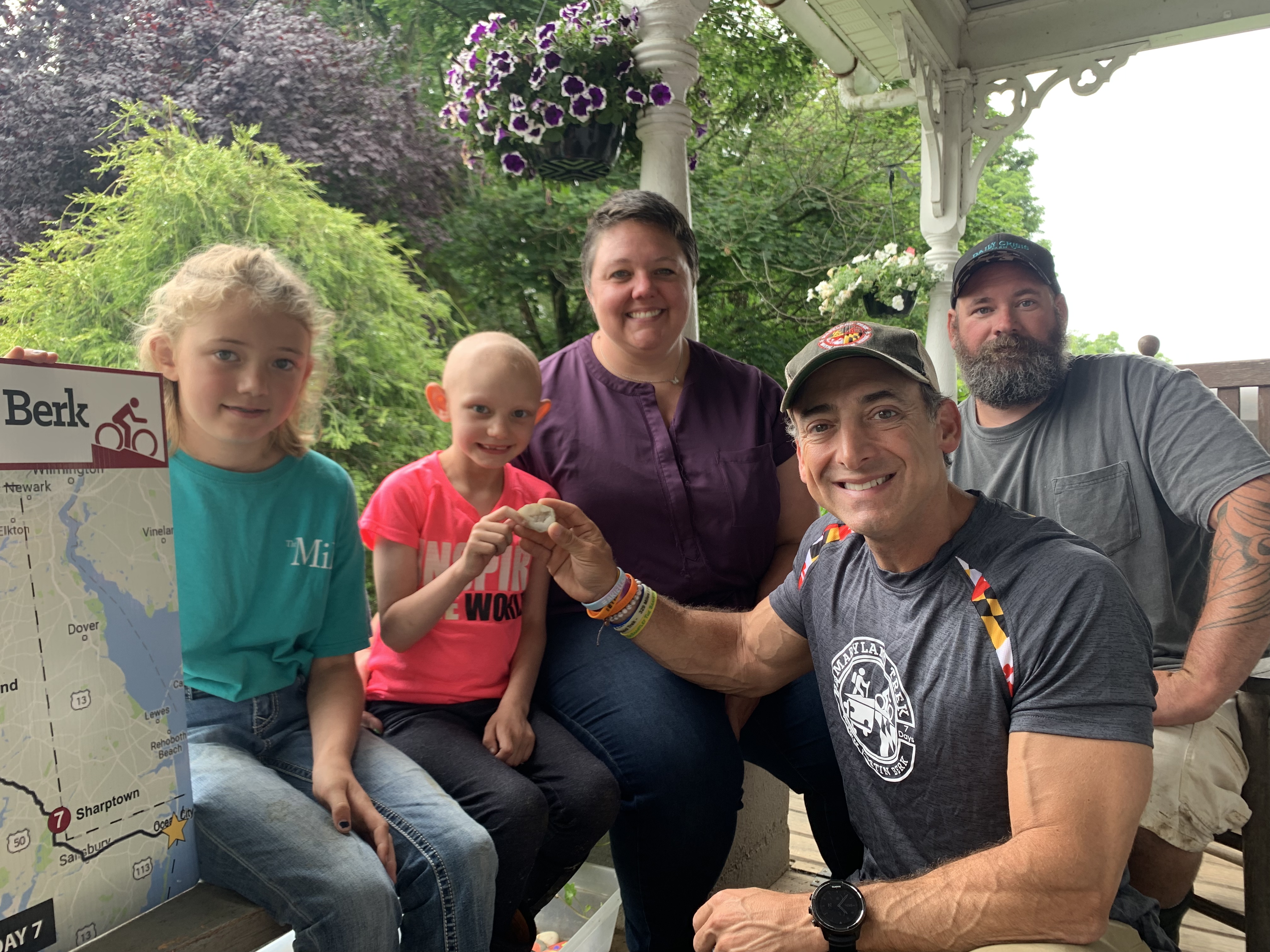 Video Interview