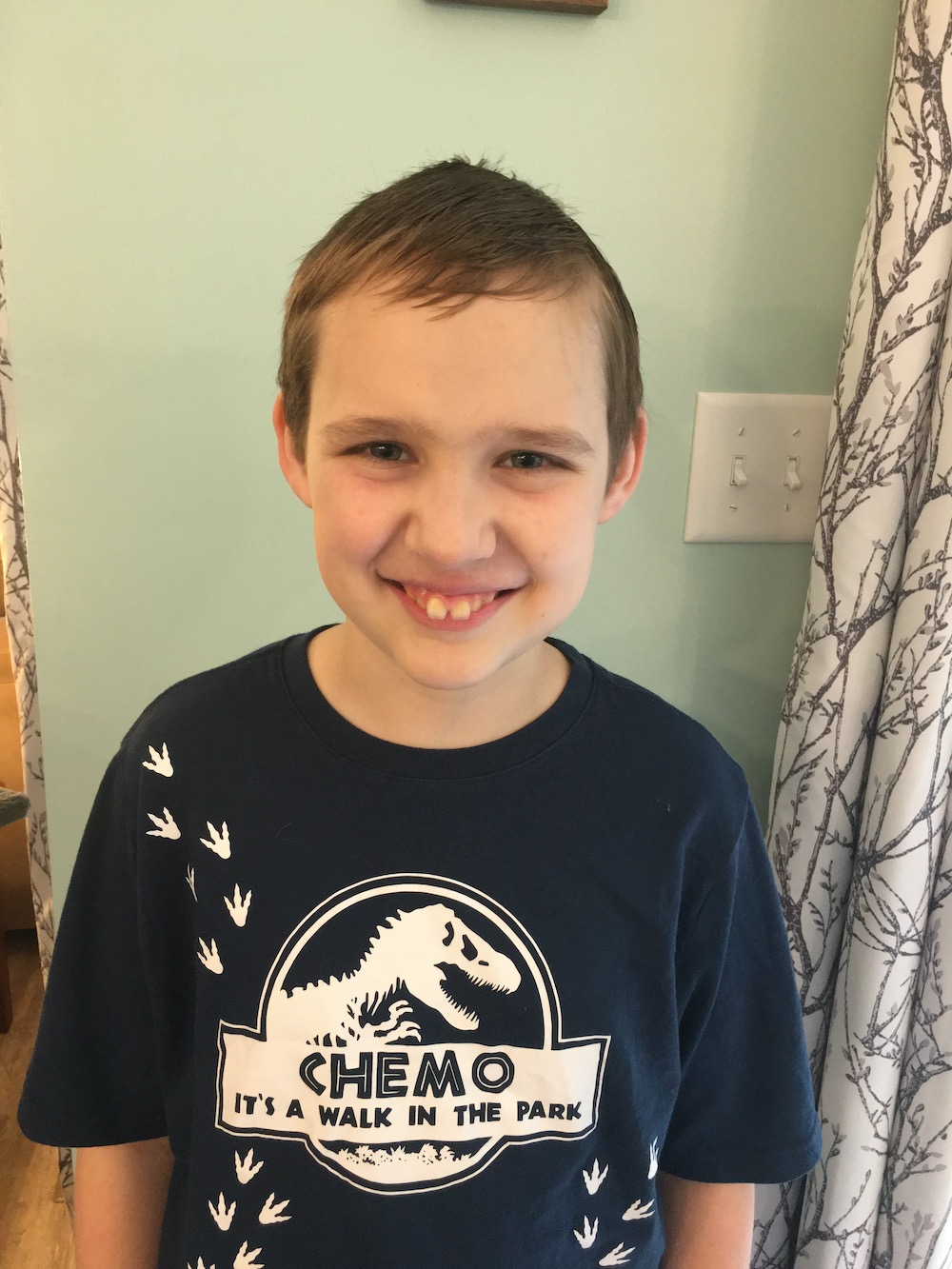 Maryland Trek 9 Day 6 is for Andrew
Day 6 of Maryland Trek 9
Date: Friday August 5 2022
Power Kid: Andrew
T-Cell Acute Lymphoblastic Leukemia
Route: Kent Island/Grasonville to Sharptown
Total Miles = 47: 27 on foot, 20 on bike
Andrew is the middle kiddo of 5 in our family. He has always been easy-going and quick to laugh. In 2019, just after his 9th birthday, Andrew had what we thought was a stomach bug.
He wasn't as sick in the following week, but never seemed to get his appetite or energy back. A week later, he got sick again. We were worried that his tummy troubles weren't resolving and that he seemed dehydrated. Something just seemed off. At the suggestion of his primary care doctor, he was taken to the hospital for IV fluids.
While there, the ER doctor became concerned that he didn't seem to be "perking up" despite the fluids given, so she did bloodwork. The results came back that Andrew had cancer and that his white blood count was dangerously high.
We were shocked!
Andrew was sent by ambulance to a larger hospital and spent 4 days in the ICU followed by nearly a month inpatient. While at the hospital he was diagnosed with T-Cell Acute Lymphoblastic Leukemia and thus began his 3.5 year treatment protocol. It has been a long journey, but Andrew has handled it with more strength and grace than many adults would.
Despite going through very difficult treatment, Andrew is a kid first and foremost.
Like many children, Andrew loves to run around and play. He likes to wrestle with and play games with his siblings and friends. He is also very creative and builds with whatever he has available - Lego creations, forts from logs in the backyard, electronics from kits.
A good book will suck him in for weeks, as he reads and rereads it. If it's funny, it's even better. He'll laugh so hard he can hardly speak trying to tell his siblings about it.
Most days, most people would never realize that he is almost 3 years into treatment for Leukemia.
Our Interview:
Due to two severe weather days AND extra precautions with 'the sniffles' we ended up doing our interview on Zoom. It was a reminder of the pandemic we just experienced, but grateful we have the opportunity to connect from a distance.