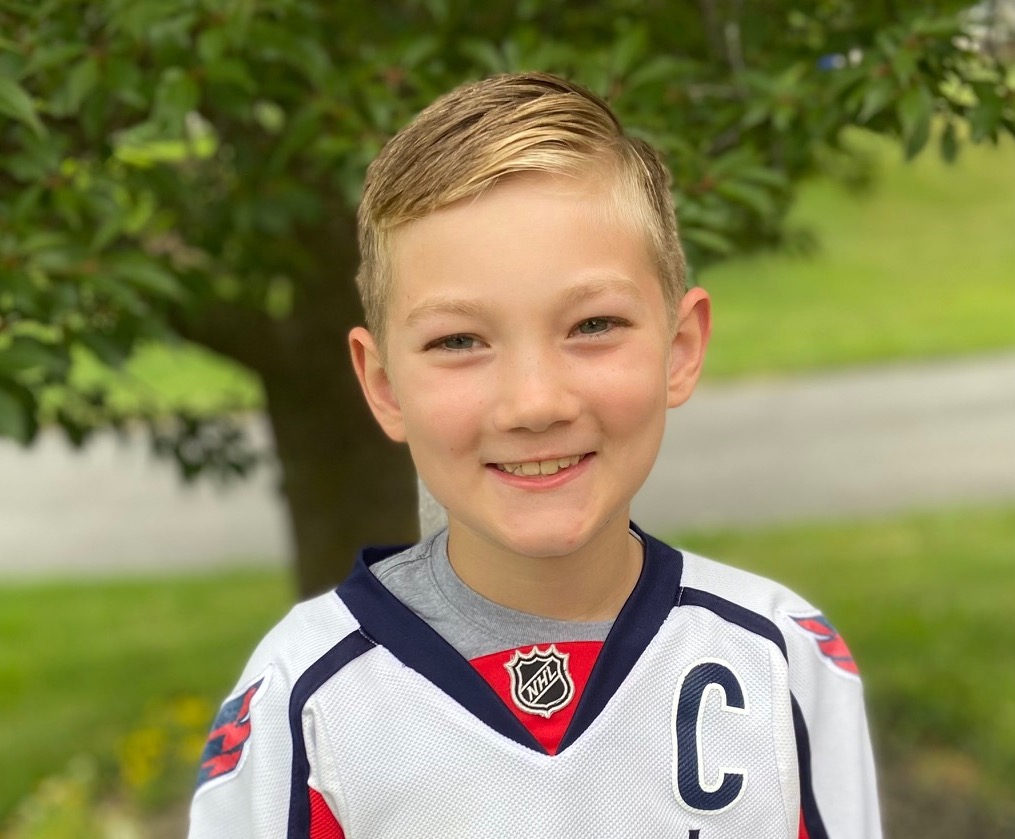 Maryland Trek 9 Day 3 is for Cooper
Day 3 of Maryland Trek 9
Date: Tuesday August 2 2022
Power Kid: Cooper
Acute Lymphoblastic B Cell Leukemia
Route: Hancock Frederick
Total Miles = 55: 27 on foot, 28 on bike
Cooper had leg pain that was attributed to growing pains at his kindergarten wellness visit - but that leg pain and paleness progressed rather quickly and we knew something was very wrong, so we had blood tests done.
Just 4 weeks after Cooper had become a big brother for the first time to his sister Evyn, and a week before kindergarten started, Cooper was diagnosed with Acute Lymphoblastic B Cell Leukemia.
Cooper completed 2 and a half years of chemotherapy under the care of Dr. Rabik and Dr. Guest, our absolute favorites, and rang the bell in October 2020.
Throughout treatment Cooper came to LOVE Harry Potter throughout his treatment from reading the books. He became a tiny little Lego master, building the entire Hogwarts castle in the hospital.
During that time Cooper also became a die hard JMU dukes and Packers fan because of a wonderful player named Raven Greene who played safety for Green Bay. Still to this day, Cooper and Raven call, visit, and stay in touch and are good buddies.
See his interview and please read more below...
Currently, Cooper just finished his first full year of school (due to cancer and COVID) as a third grader and has recently gotten to play hockey on a team for the first time ever.
He continues to go to Hopkins for checks every 2 months, but he is loving life, getting to be out on the ice, play with friends, play golf with dad and overall just be super active and healthy.
It is certainly because of people like you who have gotten us here and encouraged and loved us through this very difficult time.
From Justin
Cooper's personality jumps out of the screen, but when I met him in person it was a while new level! We connected and for a bit I just wanted to be a kid and play with him.
I play this video on Facebook as he toured me around his basement with a collection of signed sports memorabilia AND his amazing LEGO collection.
After our interview, he took me up to his room and showed me even more.
He has read over 1/2 dozen books just this summer. That was after he scored his first 2 goals in hockey back in June.
He also has a legit Firefighter's helmet from the Woodsboro fire department (and we might get some joining us when we meet up in Frederick at the end of Day 3).
The only thing I wish I could have changed… more time to have a Light Saber battle. He was showing off his while I was talking with momma… and I only had a few minutes to use my selfie tripod with the lights to try and compete.
This is one cool kid that is a Super Hero and will make a big impact on the world. I am so glad he is here to show us all.