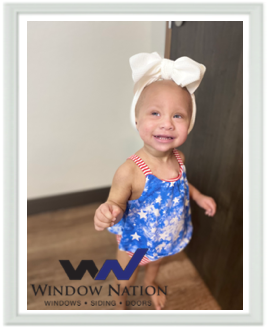 Maryland Trek 8 Day 3 for Adella
Date: Tuesday August 10 2021
Power Kid: Adella
Age: 17 months old
Leukemia
Route: Hancock to Frederick
Weather:
Hagerstown weather from justinweather.com
Frederick weather from justinweather.com
Adellah is a seventeen month old sassy little warrior! She has been battling Leukemia since just 5 months old.
She loves to share everything she has, play with her sissy & she loves Elmo and sesame street, baby shark and french fries!
She's so unbelievably brave and strong. No matter what is happening she always remains so happy & can make a room light up with just a smile.