Maryland Trek 7 Day 3 For Owen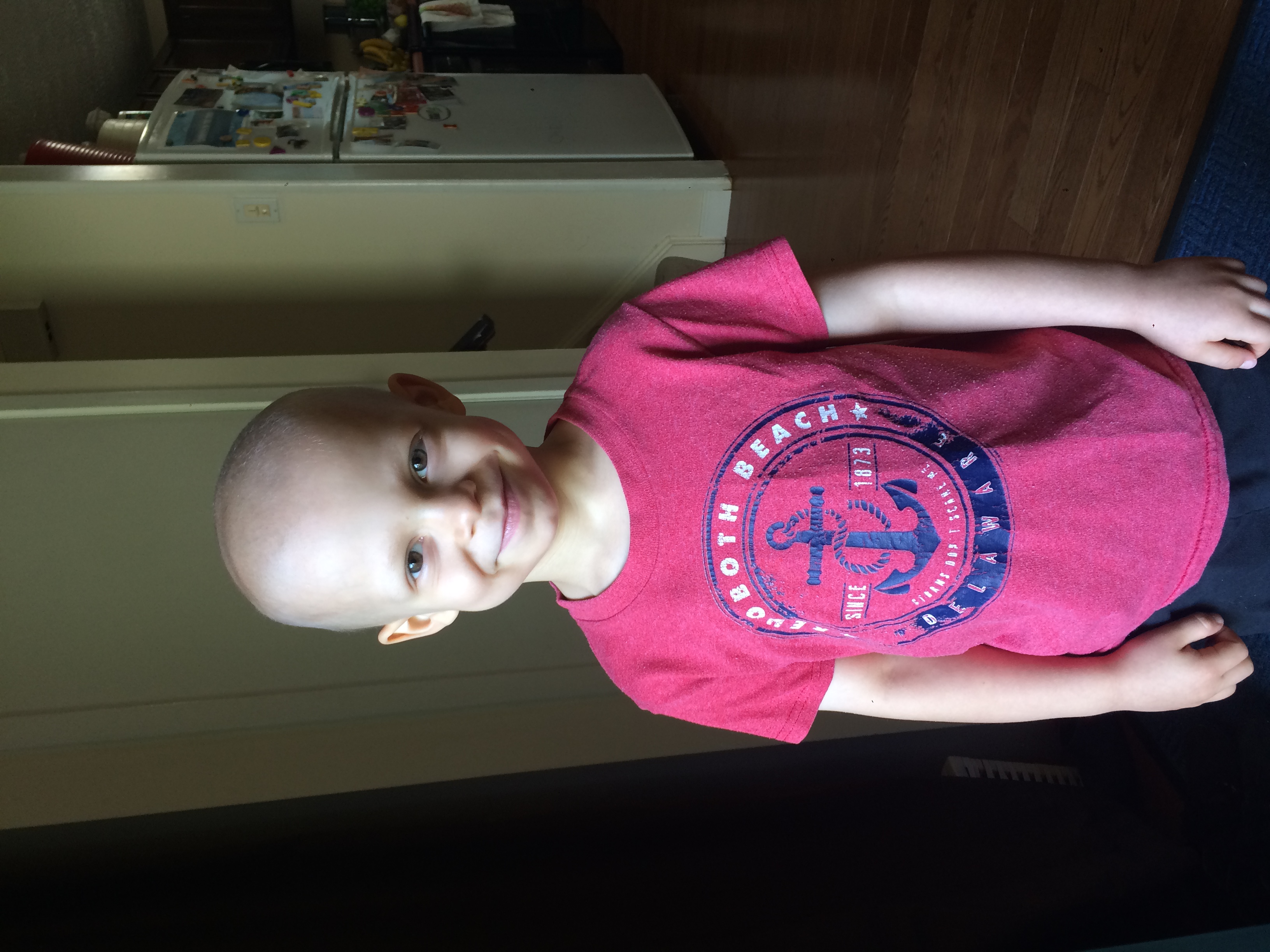 Power Kid: Owen
Date: Tuesday August 11 2020
Route: Hancock to Frederick
Weather: Hagerstown weather from justinweather.com
Frederick weather from justinweather.com
In early November 2019, Owen was enjoying his new role as big brother to 7 week old, Hope, and all the Legos that Daddy had just passed down to him. After a routine 4 year old wellness check and a traumatic night in the pediatric ER at Johns Hopkins, Owen was diagnosed with kidney cancer (aka Wilms tumor) affecting his left kidney.
He had 6 chemo treatments to prepare for surgery in February 2020, where surgeons removed two tumors (one of which was found to be with unfavorable histology). Then another 22 weeks of treatment, including a week of radiation. He recently completed his last chemotherapy session and we are hopeful for a clear CT scan this month.
As expected, Owen has experienced much anxiety surrounding treatment (particularly, accessing his port, the smell of alcohol wipes and hand sanitizer and remembering the "big poke" from the ER). Radiation seemed to tip the scale for nausea and vomiting and we struggled for weeks to find the right combination of meds to keep it at bay. Overall, Owen has done well (he has kept weight on, has had good energy and appetite and has not needed a transfusion). While we have utilized traditional methods of care, we feel it is the non-traditional, holistic approaches (naturopathic doctors, supplementation, remedies, oils, natural medicines, etc.) that has given us the edge and kept medical staff in awe of how well he has done going through chemotherapy.
Owen will be 5 on August 31. He is a boy full of life. He has a relentlessly curious mind and lots of energy. He loves hiking, snacking, creative building with Legos, riding his balance bike and playing with his baby sister, Hope. We pray for a long and fruitful life for Owen, free of cancer. Thank you so much for supporting our family and being part of our journey!
You can follow his story on caringbridge.org **** a favorite story of ours from the blog is how Owen wants to share his story with neighbors and in honest 4 year old fashion is blunt about having cancer. However, in doing so he has started the hard conversations and altered the perspective of others in a way that brighten their day.