Day 6 MDTrek6 for Natalie
Natalie
Age 16
Acute Lymphoblastic Leukemia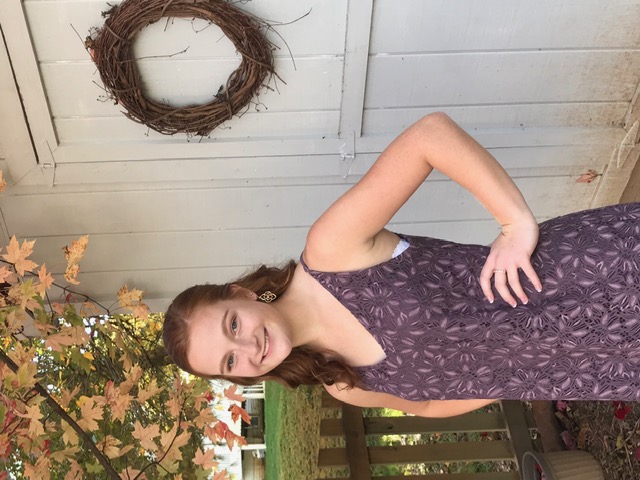 In 2015, after having strep throat and the medications not working,Natalies doctor suggested getting some blood work done to look it a little further. She was taken to the hospital and while there, Natalie got a chest X-ray which was negative, but also got more blood tests that concerned FMH. They wanted Natalie in a children's hospital to get more tests done because they suspected something serious.
The doctors told her mom that she needed to select a hemoglobin oncologist...what? She selected University of Maryland Hospital. Her unbelievably positive attitude began immediately! One of the main results of the tests was that Natalie's blood platelet counts were very low. She then got a red blood cell transfusion because of her counts. She experienced a rash from these transfusions and had to be pumped with Benadryl. She was diagnosed with leukemia and Natalie and the family had their lives changed forever. Acute Lymphoblastic Leukemia (ALL), which is the most common type found in children Natalie's age with a 80%-90% success rate in recovery.
Natalie had the most unbelievable positive attitude and will to live as she took on anything she needed to to handle the plan for erradicating the cancer. She was stronger through all of this than most grown adults. She went through treatments with grace and strength and even had some spotllight moments of returning to her sports teams and making some insane plays after ending treatment. She looked as if she had conquered the battle and was smarter and wiser for it.
To everyone's greatest sorrow the cancer returned in december of 2018. A punch to the gut in seeing this happen yet again after so much energy and pain was had going through the first round… her mom was quoted as
Saying : "The good thing is that we know what to expect, but the bad thing is that we know what to expect." It would be a long arduous journey once again.
From Natalie
My name is Natalie McMaster, I am 16 years old and I live in Frederick, Maryland.
I was diagnosed the first time, July 10, 2015, a week before I was going to my softball world series in Ocean City, Maryland with Acute Lymphoblastic Leukemia (ALL). At first this all came to me as a shock, I had no idea what "Leukemia" was and I was upset when I started seeing comments on social media saying I had cancer. I thought they were lying and I was frustrated because I thought the doctors weren't telling me everything, but they came in a little later and told me Leukemia was a type of blood cancer.
The next few months were very rough on my body and emotions, I was constantly in and out of the hospital and unable to start my 7th grade year. Finally for the first time in about 4 months I got to hear some exciting news, I was cancer free on November 6th. I was lucky enough to be feeling well enough to start back with winter conditioning workouts by November 17th, 2015. Sticking with softball and with my softball family made this whole journey a bit easier.
I relapsed, December 27, 2018, the same leukemia came back. I was completely devastated. I was thinking why did I have to get cancer a second time. I spent most of January 2019 in the hospital. I was missing the second half of my sophomore year. In February, my doctors presented me with an option to go on a study for a new drug that was proving to show positive results and eliminate the cancer cells. I opted to go on the study and I was chosen to get the new drug. This made my spring so much better than I thought. I was able to participate with my high school softball team, Governor Thomas Johnson High for the entire season.
This summer I have just received a bone marrow transplant and am hoping that these new cells will keep the cancer away so I do not have to go through this ever again.
This opportunity made me realize that even though I was diagnosed with a heart crushing disease, there will always be good things that come out of it. It could always be worse. During this whole journey I had so many generous and loving supporters by my side, there was never a day I ever felt alone while fighting this. I hope everyone going through something like this will always stay positive.