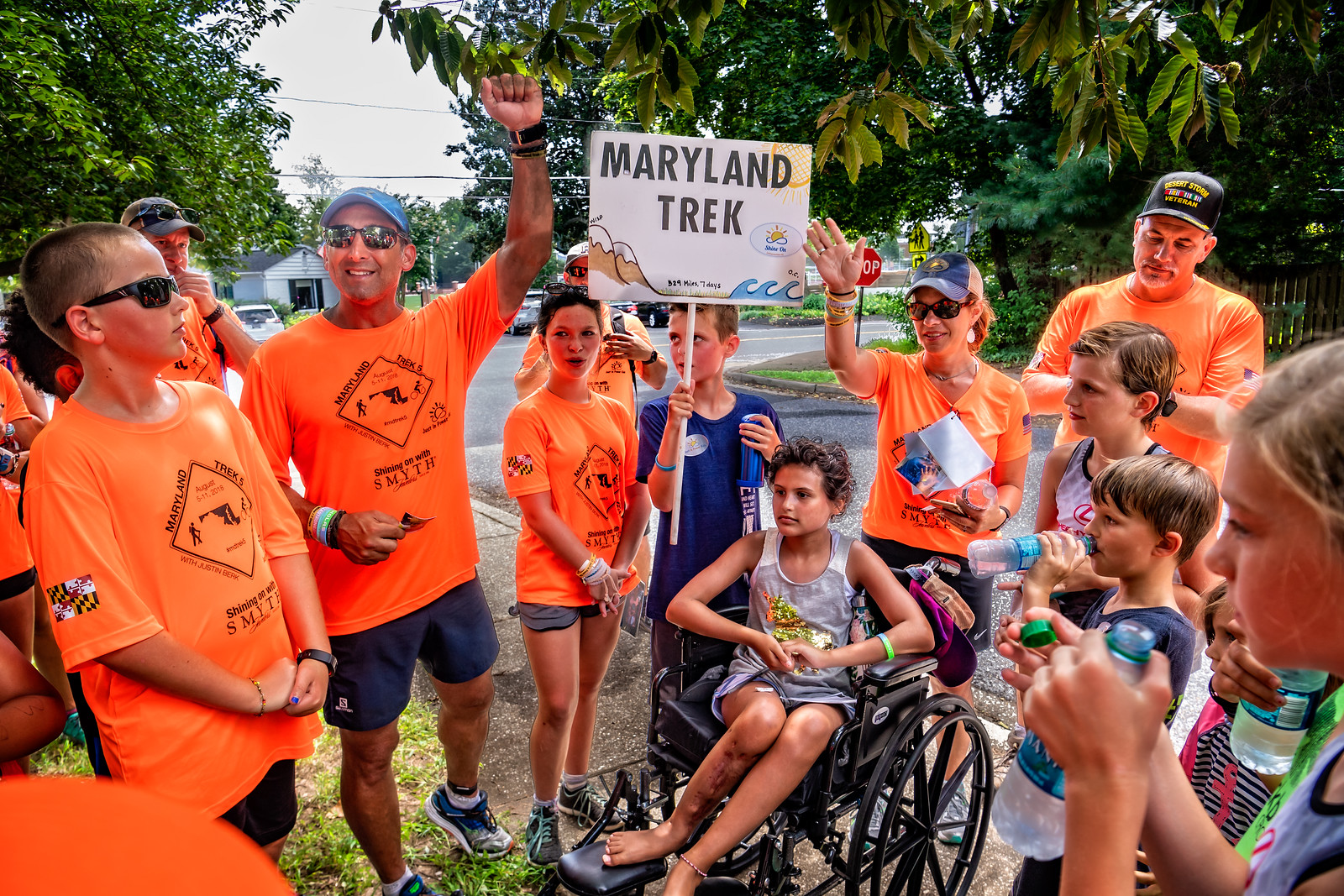 Kids Trek Too: Have Your Family Join Our Trek Team On August 8 2019
One of the greatest things I have every accomplished was my first Maryland Trek in 2014. I crossed the state from Wisp to Ocean City in 7 days solo. There were some portions where I had some company, but this first year was a personal journey. I realized that I needed to bring people along with me to share that journey and truly truly reach my goal. That goal and an even bigger accomplishment has grown with the amazing friends and extended family I've gained in the years that followed.
But we were missing something. Including kids!

Fast forward to 2018 and Maryland Trek 5: Co-founder of Just In Power Kids and my soon to be new wife Shannon had the idea to include kids and families. After all, we were doing this Maryland Trek for kids and their families going through cancer treatment. The best way to celebrate was to do this with the kids we are honoring and other kids supporting them to get healthy again.
So we shifted our Day 5 route off of Ritchie Highway to the B and A Trail in Anne Arundel County. We would like you to join us for a fun 2 mile portion of our 329 mile week long event. It is where we want kids to trek with us also. Thus the name: Kids Trek Too.
As we have grown, we really want kids to feel like members. They will get shirts to fit in with our team. Like our teammates, the kids (or you as a family) will have your donation or additional fundraising for our goal. What is that? To provide FREE holistic care for kids in cancer treatment and up to 5 years post treatment. The kids involved will be rewarded with lunch from Chick-Fil-A and Player Cards from Dave and Busters. There will also be prizes for the top fundraisers.
This year we will be honoring the spirit of Ariella Stein. I was honored to spend the first Kids Trek Too with Ariella and her mom Erica. This year we will be wearing unicorn headbands in honor of our super spunky, unicorn loving power kid that left us way too soon on May 9th. #AriellaStrong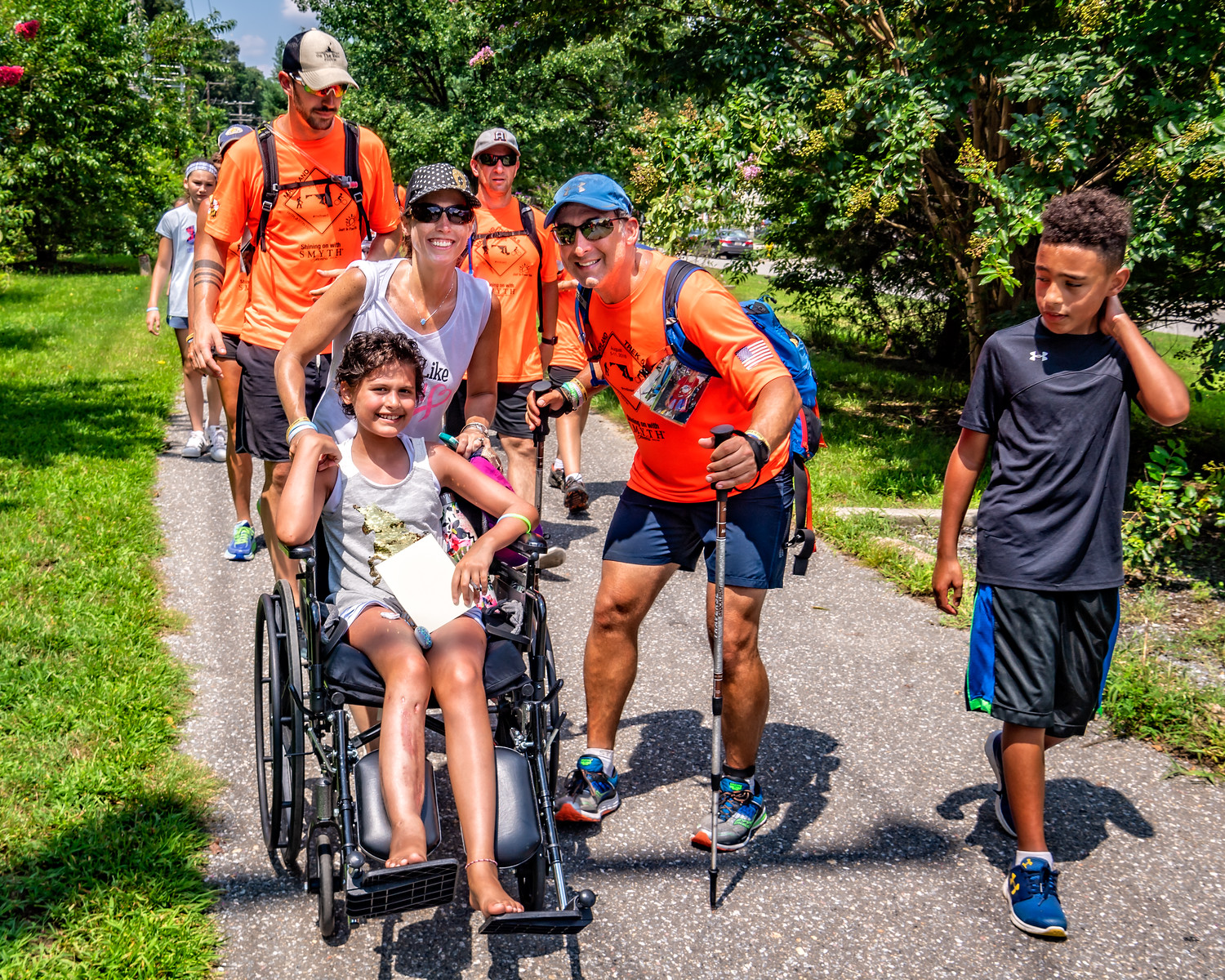 Event Info:
Date: Thursday Aug 8, 2019
Location of Departure: Meet at B and A Headquarters on 51 Earleigh Heights in Severna Park
Location of Finish: Severna Park ES *We will have some drivers available to bring you back to your car if need be.
Time: 11:30 AM arrive. 12 Noon join the team for the 2 mile hike southward on the B and A Trail.
We really hope you can your kids will join us. Please see the full flier below.
Sign Up
Click here to sign up. Note: "Your Account" will be Join as a Trekker. Then you will get an option for Kids Trek Too
Click here to see My Story: Why I Trek Across Maryland