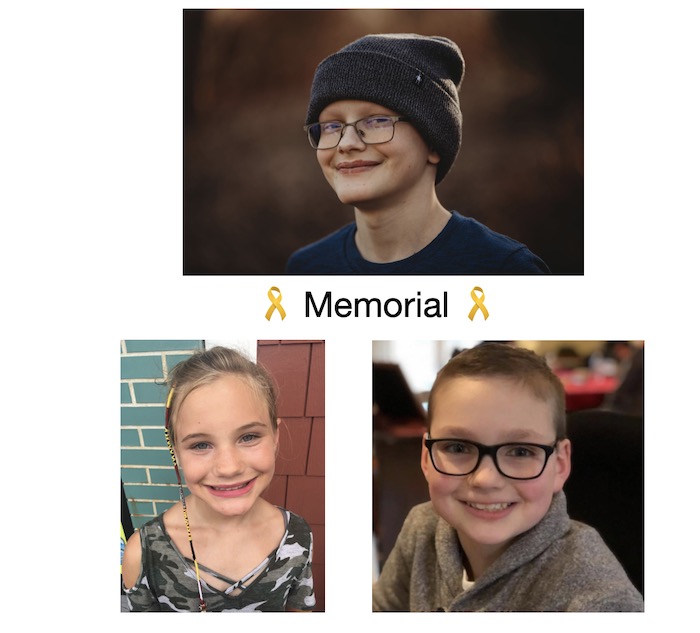 Memorial Day For Nic Meghan and Ben
Power Kid Memorial For Nic, Meghan, and Ben
Date: Friday August 14 2020
Route: Grasonville (Kent Island) to Sharptown
Weather: Weather for The Eastern Shore from justinweather.com
Nic-
From Shannon-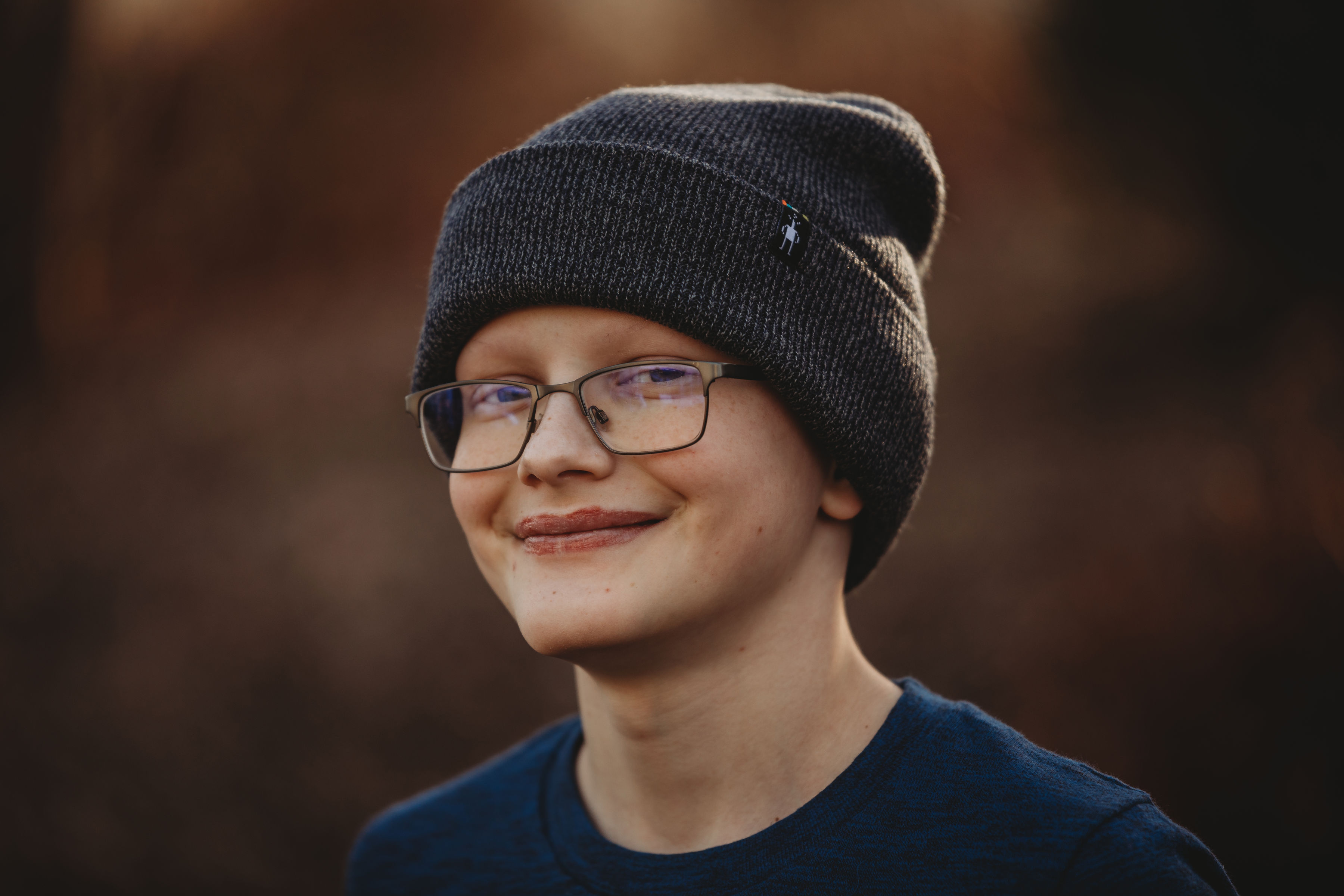 Nic Nelson was unique upon our first meeting, as soon as I asked him a very serious question and he answered with wit and sarcasm I knew I had lost my heart to him. We had many conversations where his incredible imagination and pure brilliant mind brought me so much joy that I felt like he was giving to me when I was supposed to be giving to him.
Our team trekked in his honor last year and I know with all that I am that our whole team fell in love with him too. We got to hang with him as a team during a storm in Ellicott City the day we honored him and he was not only inspiration but entertainment ( humor and conversations in fluent Spanish, he was one of a kind, for real) .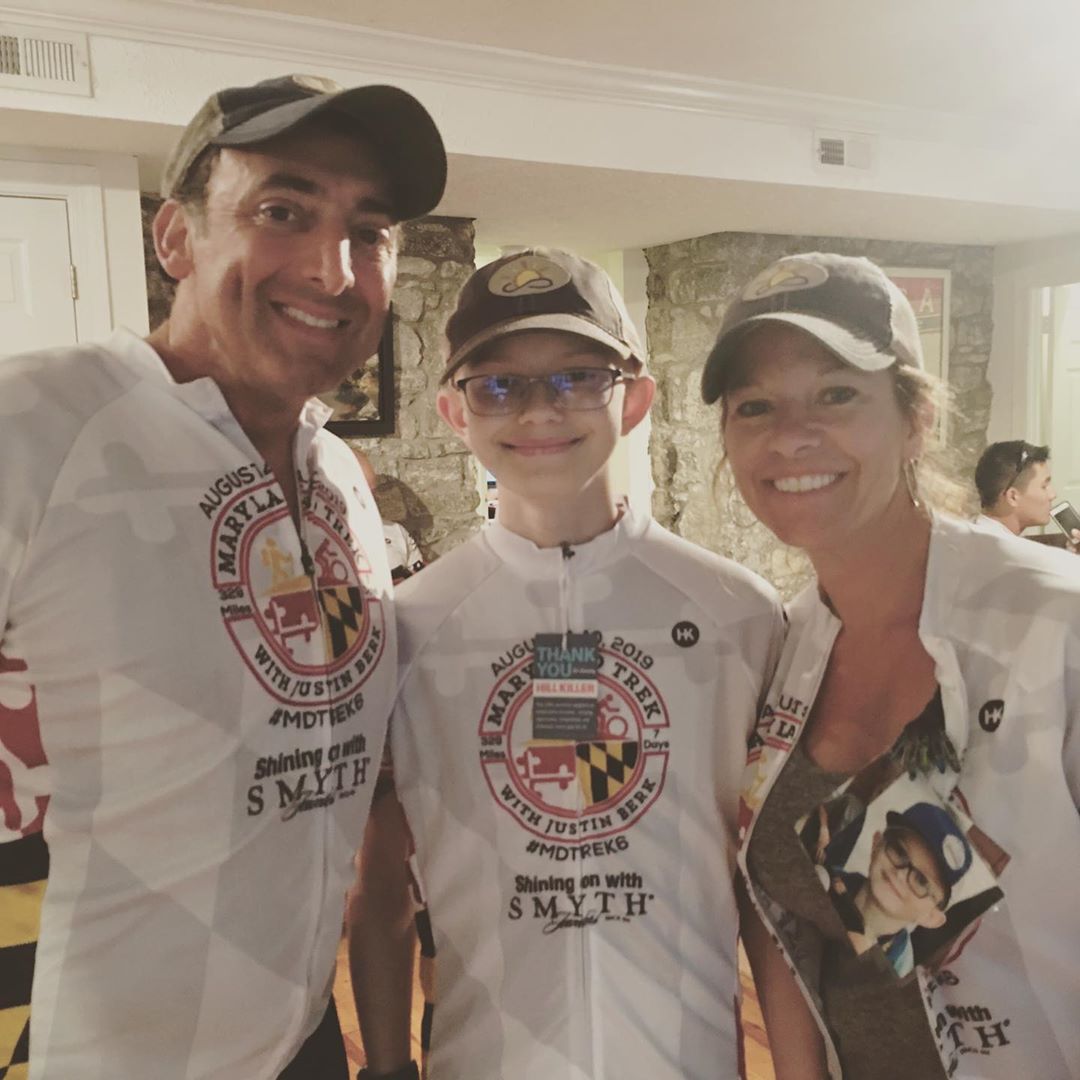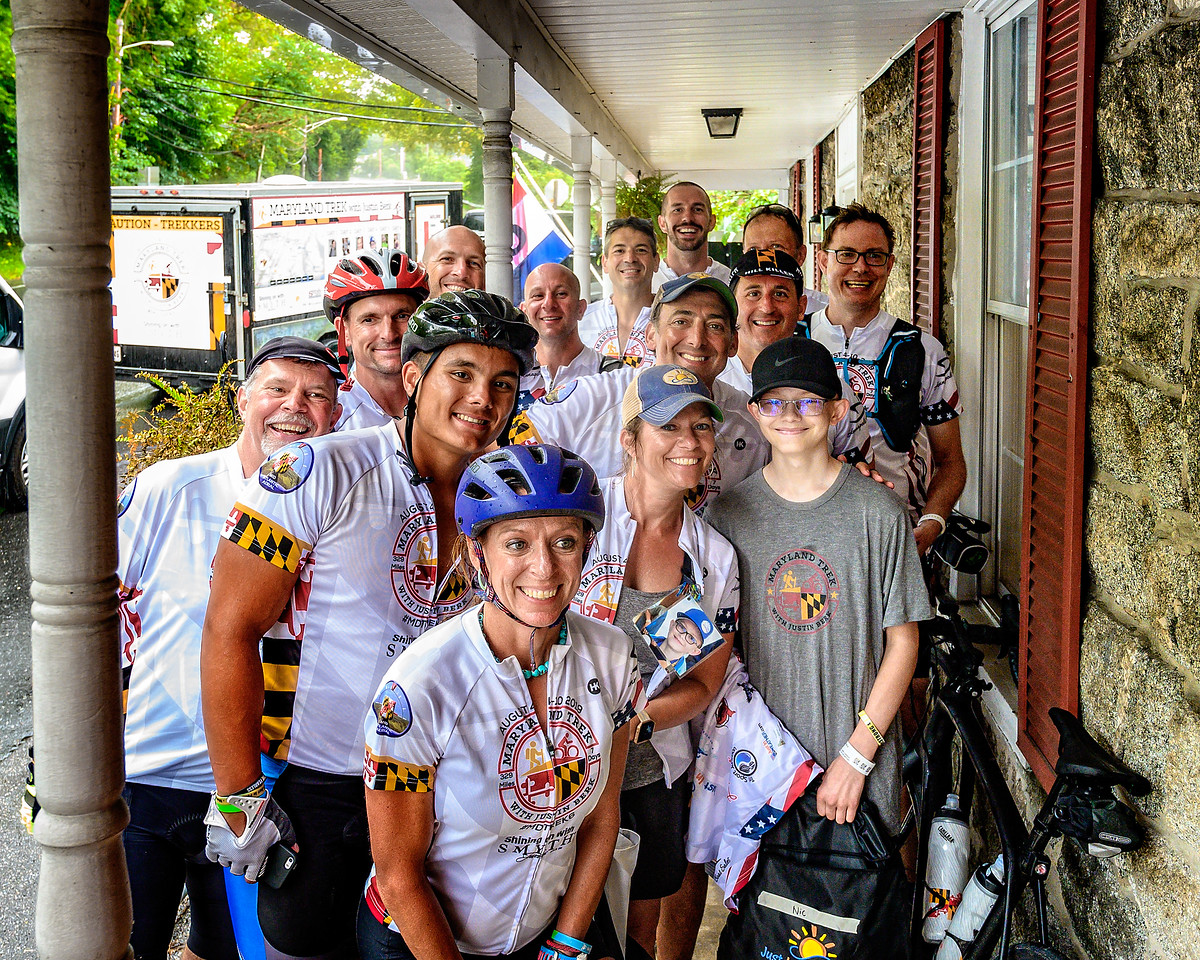 He succumbed to Ewings Sarcoma on July 6, 2020. He was brave throughout his journey, he always seemed to have a positive spin on things, and kept his humor about himself almost always.
Nic was born and raised in Anchorage, Alaska but with family in Maryland his mother and he temporarily relocated to have treatment in Baltimore. He was the reason we changed our rules to include anyone being treated in Maryland hospitals.
Nic loved his dog, playing xbox with friends, and never faltered on the ability to bring random facts into a conversation. He was involved in triathlons in Alaska before his diagnosis and to quote his family "he wasnt always the fastest but he was the most tenacious". He had that quality about him that makes people curious about who he was, slightly mysterious but a dry wit that caused you to pause and think " is he kidding?" and then with a look you know he was. I cant tell you how many belly laughs this kid gave me personally.
HE was all that we wanted to change in pediatric cancer with our sweat and miles. We wanted to change his journey, remove his pain, support his family, and inspire and empower him.
He commonly would muse his thoughts that were just outside of mainstream but based in possibilities only those that change the world have. We are incredibly sad to lose that.
Please let his spirit inspire change. He was the kind of human that changed the world, let that continue. I will miss him terribly and although I have continued to be incredibly sad about that i know that in his absence we have to work towards change in the pediatric cancer world. He deserves that.
Meghan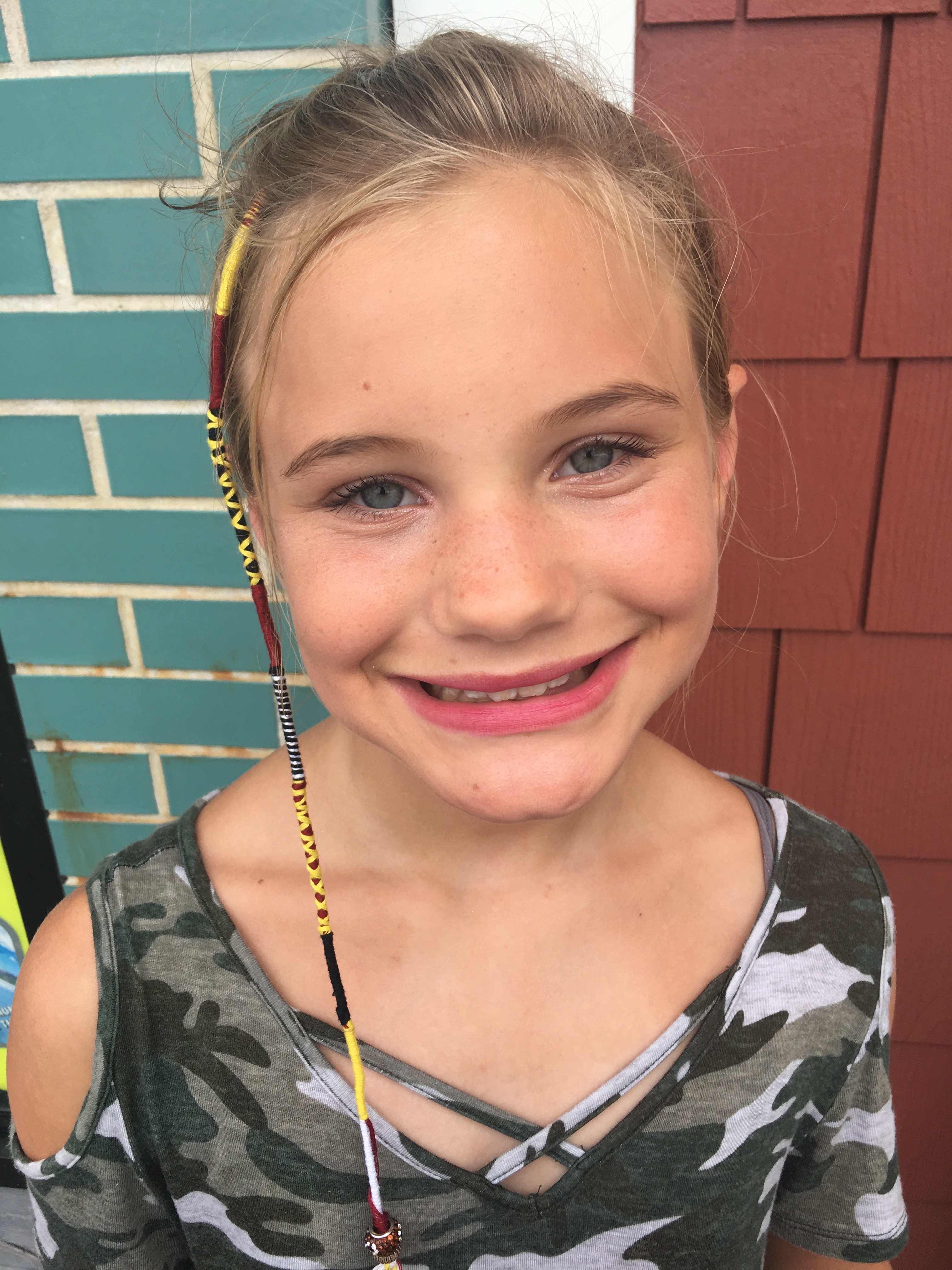 6/26/20 With great sadness Meghan's Journey came to an end early on the morning of June 26th of 2020. Meghan was diagnosed with AML Leukemia in the summer of 2019. AML Leukemia stands for acute myeloid leukemia and is a type of blood cancer that starts in the bone marrow where the cells don't mature they way they are supposed to and build up. Because its acute, it means its quick and can spread quickly and treatment is started fairly quickly. Meghan was quickly put into treatment after diagnosis and it was a chaotic and bumpy ride with some long brutal stays in the hospital. She retained her smile and her joy and she was surrounded by family and a lot of love through the entire ride and as her journey came to an end. She was ravaged from the inside out by this disease but she never ever lost her spirit. there is much hope that her journey is one of grace and ease and velocity.
Meghan was a Power Kid for Trek 6. We did a FaceTime with the team on Day 3 while she was in the hospital.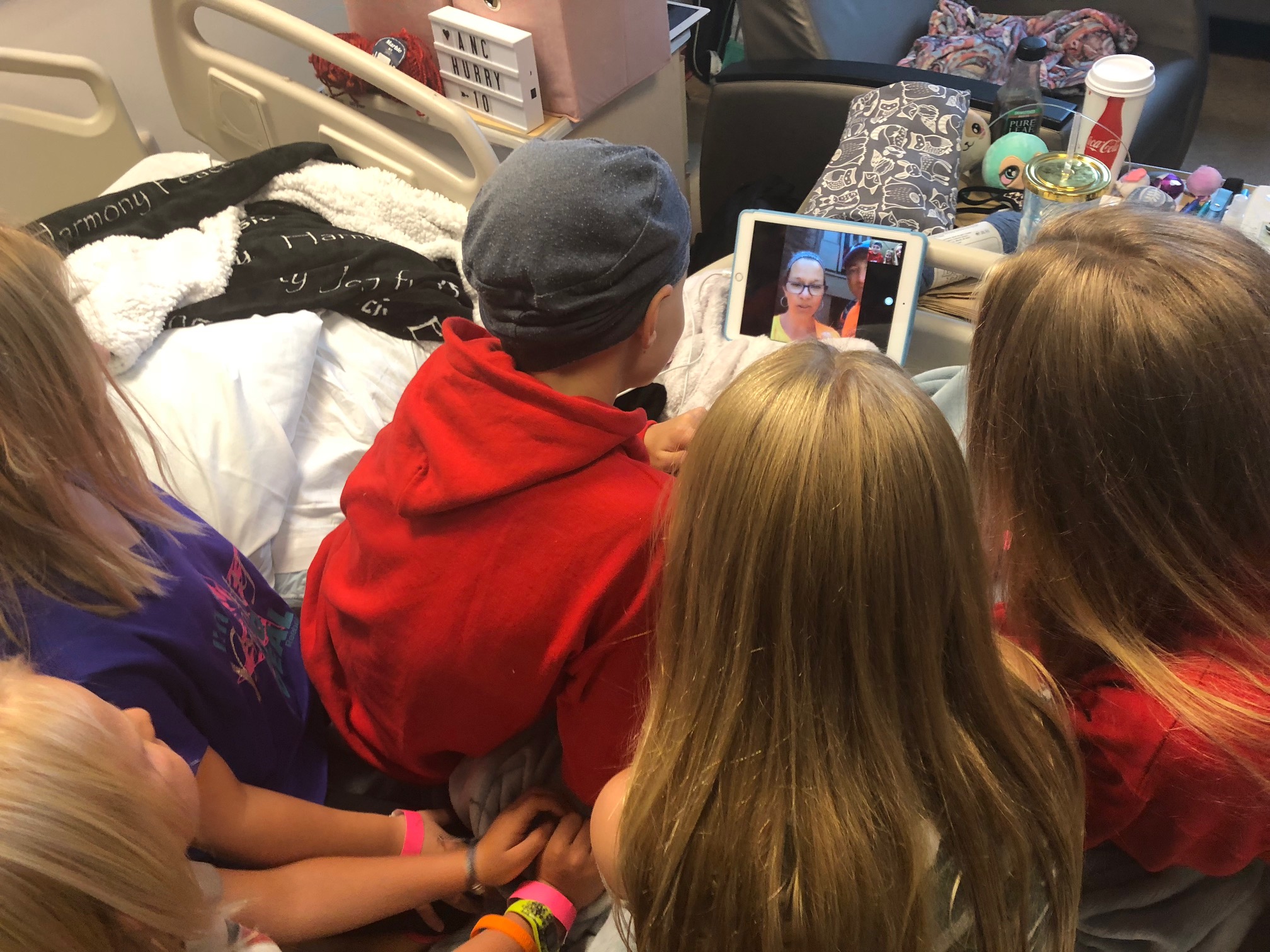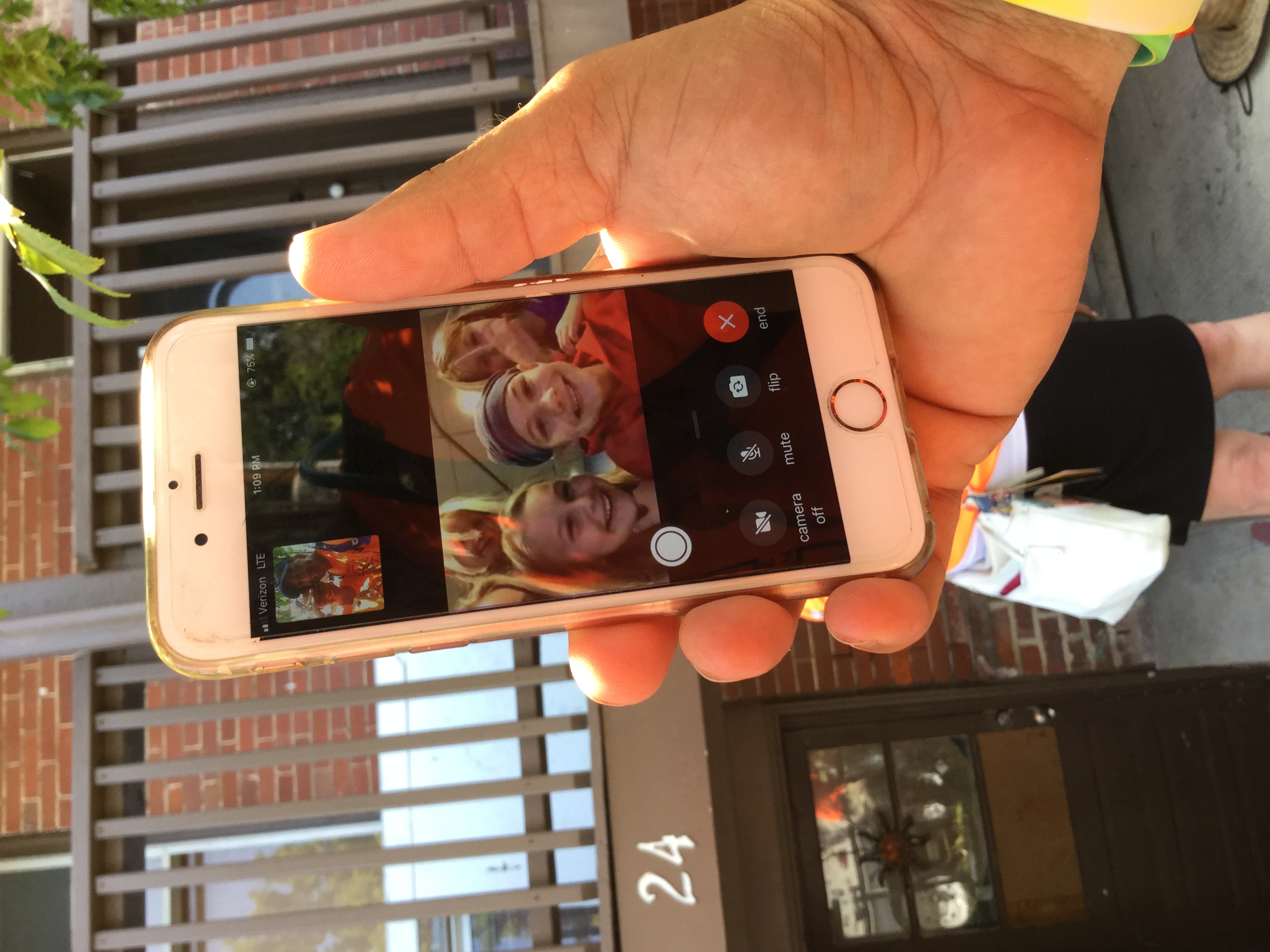 This is what she wrote to us last year...
My name is Meghan Davidson. I am 12 years old and a student at Brunswick Middle School. I love to play basketball, computer games and hanging out with my family and friends. I also love to go swimming, fishing, camping and hunting. I am currently learning to play the ukulele and guitar. I believe in performing acts of kindness and I love to help people when I can. On my recent vacation with my family I started getting bruises on my legs and arm. I also had little pinhole spots on my legs. I went to the doctor and I was diagnosed with AML Leukemia. I am at Children's Hospital in DC and I will be receiving treatment here for 6-8 months.
This is what the family wrote…. It speaks to who she was..
We are grateful for the wonderful 13 years we have been blessed to be her parents. She has touched so many people and we hope she will continue. Please take a minute today and do something for Meghan. Be kind to someone, donate blood or platelets to help save a life, find joy in the day even if you are having a horrible day
please continue to pray for Meghan and our family while we try to heal.
Ben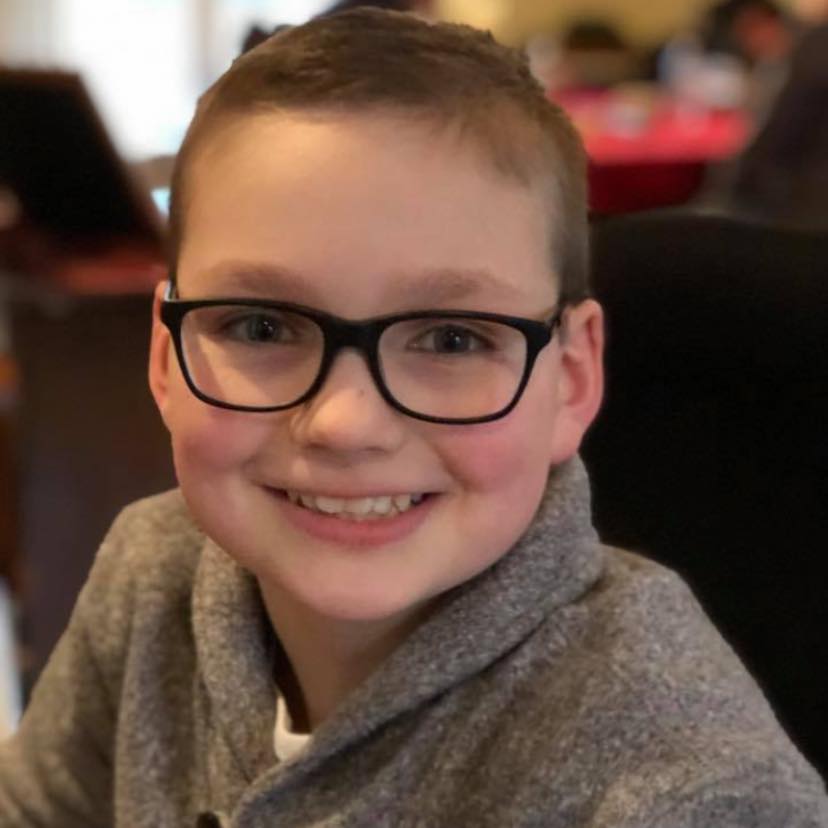 We trekked for Ben last year, he and his family met our team in Annapolis, he was an inspiration for us on day 2 when he rode his bike after an amputation AND before he received his prosthesis. It was one of the most memorable moments of the trek week. Ben was light, he shined with a brightness you could see in his pictures and felt in his presence. He was joy defined, you didn't have to know him long to understand it. We lost Ben on May 11 th this year. It was a shock as we all thought his spirit and faith would bring him through his journey with cancer. When it didn't, it rattled us a bit. We couldn't pay our respect in a way that would do him justice due to Covid , it was heartbreaking to not be able to support the family and honor his memory. This day is for him. We will not only honor him for a day but we will maintain his legacy of joy and faith moving forward.
From his family-
In Ben's 13 years he endured and suffered, but you would never know it due to his continuous smile and unwavering faith. Even after his amputation surgery to remove the aggressive cancer in his leg, Ben woke saying "Cancer can take my leg but it won't take my joy", and it never did! Ben taught us so much about life and how to be courageous in the face of adversity. Through every cycle of chemo, every treatment he was asked to participate in, Ben approached it head on trusting that The Lord was in control. Ben knew that God is a good God, even in difficult circumstances, and his plan has a purpose no matter the outcome. We may never truly know the impact Ben's life had on others, just by being our joyful smiling brave boy, and though we miss him dearly he is no longer suffering. Ben is forever 13. He is whole and healed and cancer free! Oh how he must be smiling down on us now.
To honor Ben's joyful heart and adventurous spirit, we would like to design an outdoor space at our church. Ben spent much of his free time with his youth group and we would love to bless them, along with community families, with a gathering place. This outside space could consist of a sports area where friends could run and play, as Ben so longed to be able to do, a gathering area with garden or fire pit and a sitting area for youth group activities. Ben loved to be around his friends. Ben also loved to make people laugh. Ben loved. Ben trusted. Ben lived. If you would like to contribute to Bens legacy please message Shannon and she will connect you with the family.
Even though Ben's life was short, the ripple of his spirit spreads far and wide. So much wider than we will ever know. That is the gift of Ben. He touched lives just by being Ben, and by the way he chose to live with a smile despite his circumstances.
From one of Ben's teachers-
POET : David Harkins
You can shed tears that he is gone
Or you can because he has lived.
You can close your eyes and pray that he will come back, or you can open your eyes and see all that has left.
Your heart can be empty because you can't see him, or you can be full of the memories you shared.
You can turn your back on tomorrow and live yesterday or you can be happy for tomorrow because of yesterday. You can remember him and that he's gone or you can cherish his memory and let it live on.
You can cry and close your mind, be empty and turn your back...
Or you could do what Ben would want : smile, open your eyes, trust in God and the Hero known as Ben, and love and go on....
From Justin
I fell for Ben's smile immediately and wanted to walk with him and his family in Kids Trek Too. The entire family was so warm loving. His strength has been inspiring, but in his loss the words of his family has been amazing. They came out to Annapolis to support our team this year, and bring us food. Their acceptance of the loss of Ben is something I have trouble understanding as a parent. But something I embrace as a higher level consciousness. All I can offer is my honor to know them and have this opportunity to honor their son.