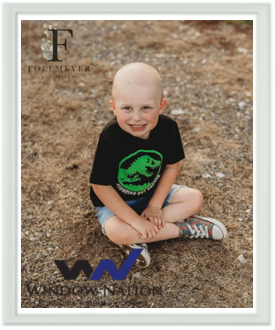 Maryland Trek 8 Day 2 For Brantley
Date: Monday August 9, 2021
Power Kid: Brantley
Age 4
B-cell Acute Lymphoblastic Leukemia
Trek Route: Cumberland to Hancock
Weather: Cumberland weather from justinweather.com
Brantley's Story From His Family
When Brantley was diagnosed in August 2020 with B-cell Acute Lymphoblastic Leukemia at just 3 years old, our family was devastated. You never think it will happen to your family and when it does it is a shockingly numb feeling. We were inpatient for 29 days and during that time he also developed bilateral kidney stones and had to have emergency surgery to place stents in his ureters. It has been a tough journey and we are so blessed by our community and fire department family.
Today Brantley is stent free and his kidneys are doing great! Brantley started maintenance on June 28th 2021 and its thriving in his journey.
Brantley is fun loving, and never stops going. As soon as his feet hit the ground in the morning he is on the move and he has always been that way. His love for dinosaurs is out of this world. He can name so many that I have no idea what he is talking about!
We got to see some of that at our meet and greet event with some of our team members and families recently.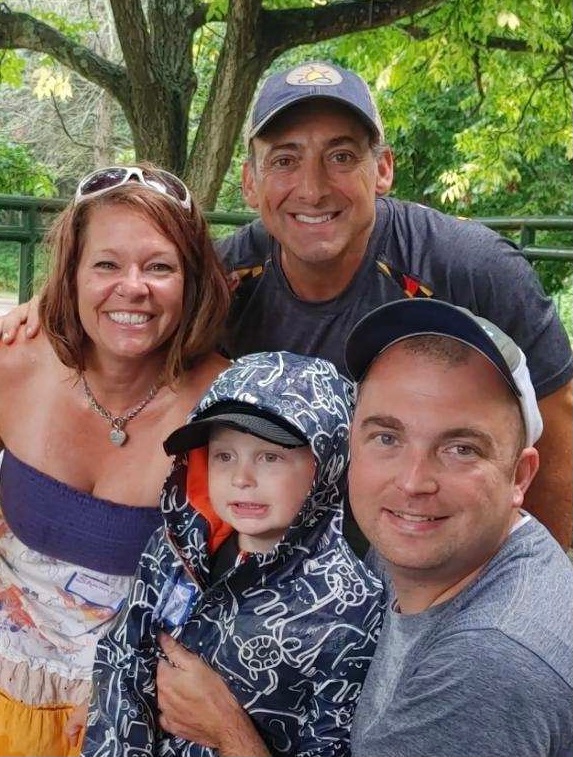 He loves monster trucks, legos, being outside, and swimming or playing with water. Brantley absolutely adores his big sister, Makayla. Whatever she is doing he wants to be right there with her and she is his biggest cheerleader.
Brantley's dad is a firefighter with the Westminster Fire Department and Brantley is obsessed with fire trucks and says he will be a firefighter when he grows up. Brantley loves all animals, especially his dog Charlotte. She is so patient with him as he climbs all over her!
Lastly Brantley is a huge mommas boy! He can be having a bad day and a mommy snuggle makes everything in the world better. We are best buddies and have spent all of our time together this past year during his cancer journey. Brantley is one of the bravest kids I know and takes everything in stride.
Follow his journey at Brantley the Brave on Facebook.