Maryland Trek 7 Day 7 For Ethan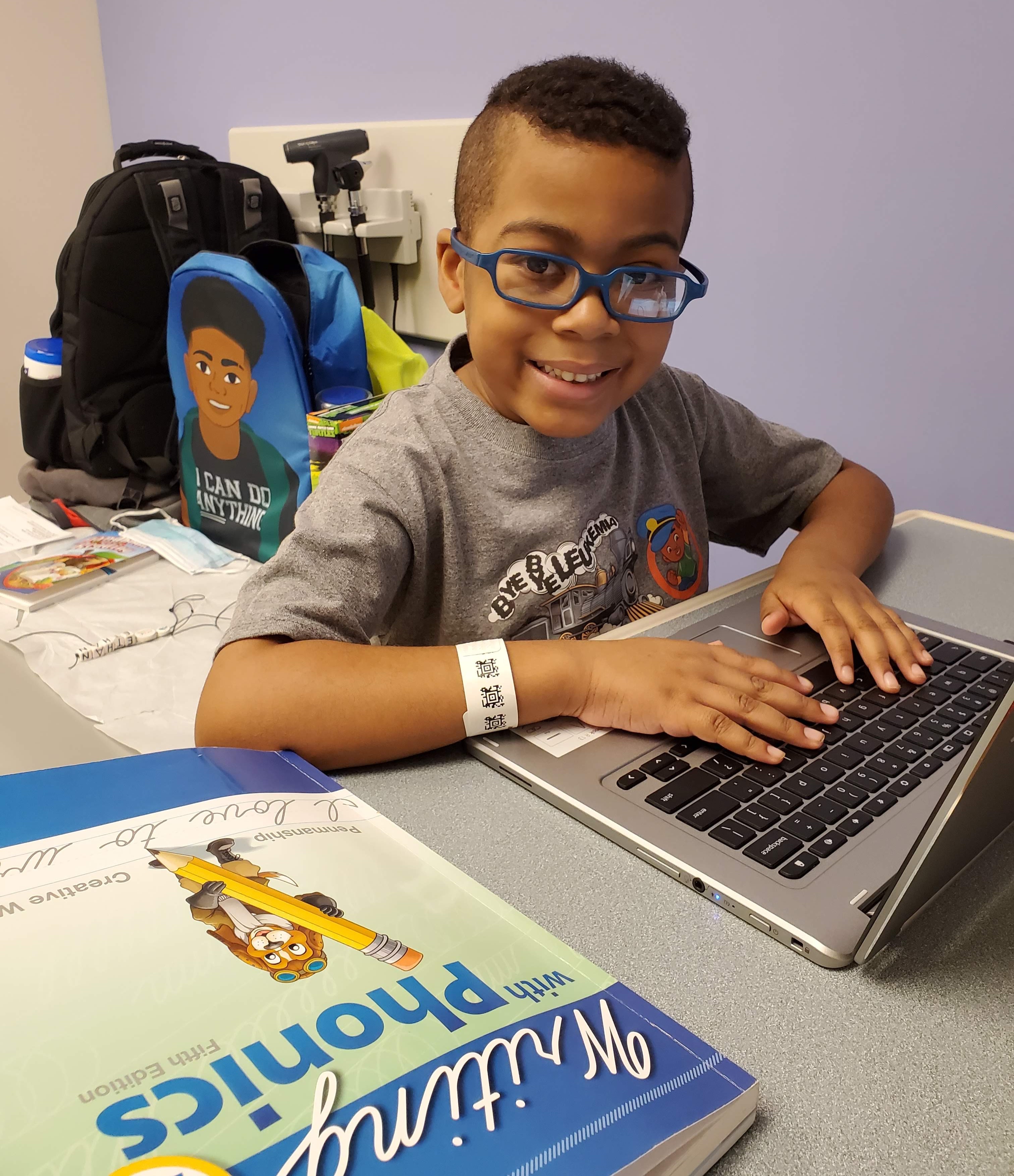 from Ethan -
Hello Maryland Trek Week participants! My name is Ethan and I live in Lutherville, MD with my little sister Emery and two moms, Erin and Khia. I am 8 years old and a third grader at Immaculate Conception School (ICS). My birthday was a few days ago on July 27th. We had a drive-by celebration and the Lutherville Volunteer Fire Company even stopped by in 3 of their fire trucks. We heard the sirens before they even turned on our street. This birthday was so special…extra special, actually, since I was in the hospital last year.
Last year on my 7th birthday, I was diagnosed with Acute Lymphoblastic Leukemia
(ALL). Because of that, I was home-schooled my second-grade year and didn't get to see my teachers and friends much. I met a lot of new friends at the clinic at Johns Hopkins Children' Center and at Cool Kids Campaign, though. While home for the past year, I have enjoyed building with wooden blocks and planks, Legos, drawing, painting and playing outside with my family. Because of Covid-19, I haven't been able to return to karate or see my friends, but I look forward to attending ICS virtually at the end of month. I can't wait to see my teachers and friends.
*****************************************************************************
Ethan is super kind and certainly a tough little guy! He has endured picc lines, injections, bone marrow biopsies, port placements, many chemo treatments including lumbar punctures (some without anesthesia) . His lumbar punctures will continue every 90 days until fall of 2021. As you can see from his own account, Ethan is very anxious to return to a normal childhood. He is no different than any other normal boy, that way yet with the strength of twenty men inside him. When we met with the family (virtually) we were immediately struck with the joy and the vibrancy of not only Ethan but his little sister (Emery) and his mothers. This family brought us so much joy through laughter, art, and lego demonstrations.
The length of this entire treatment is 2.5 years, that clock started after his birthday in early August 2019. It has been a tough road and there is more to come but Ethan will come through this very strong. He has the kind of outlook to do so and the family to help him stay that way. Keep him in your prayers.