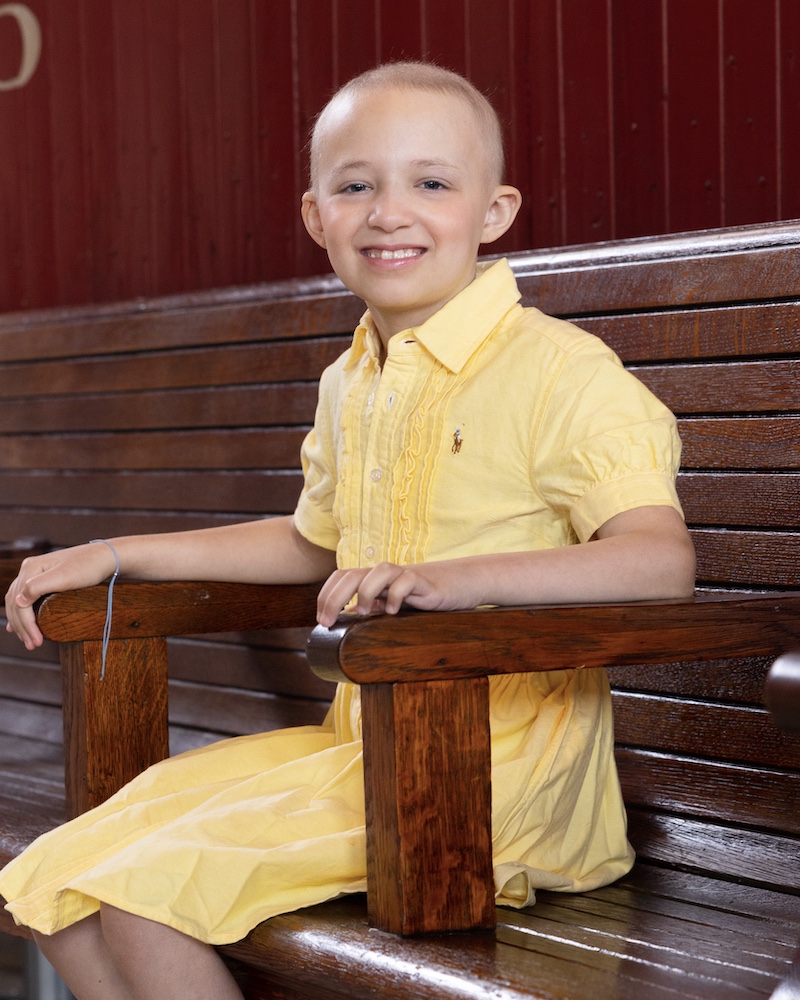 Maryland Trek 10 Day 5 for Bella
Date: Thursday August 10 2023
Power Kid Bella
Age 10
Neuroblastoma
From Bella's Dad Steve:
Thank you for the opportunity to present Bella fully. Bella is an amazing 10-year-old girl that is kind and brave. She is quiet, but witty. She enjoys playing Roblox the most of all things possible. Unfortunately, 5 years of fighting cancer has put her in the 8-9th percentile for height and weight and stripped the likelihood of athletic interest (at least to date). She does like art, but nothing specific except Anime I would say. She spent some time learning to code at Code Ninjas and enjoyed that and learned a little piano last summer. She very much enjoys going to the movies to see almost anything. Her favorite restaurant right now is P.F. Chang, and only for the Kids Lo Mein since she only eats maybe 8 things. She is unique in that she does not like candy, soda, juices (except a little apple or fresh orange), or most any other junk food. She basically, as I have described it, eats like a "body builder;" she eats grilled chicken, spicy cheese, homemade fries with peri-peri salt on them from Nandos, and Costco Cheese pizza and Panera Mac'n'Cheese, and that is about all. She is extremely intelligent. Her last national testing in school right before her relapse she tested 90+ percentile in math and reading, 94 and 98th percentile respectively, and she loves science but claims she does not like school.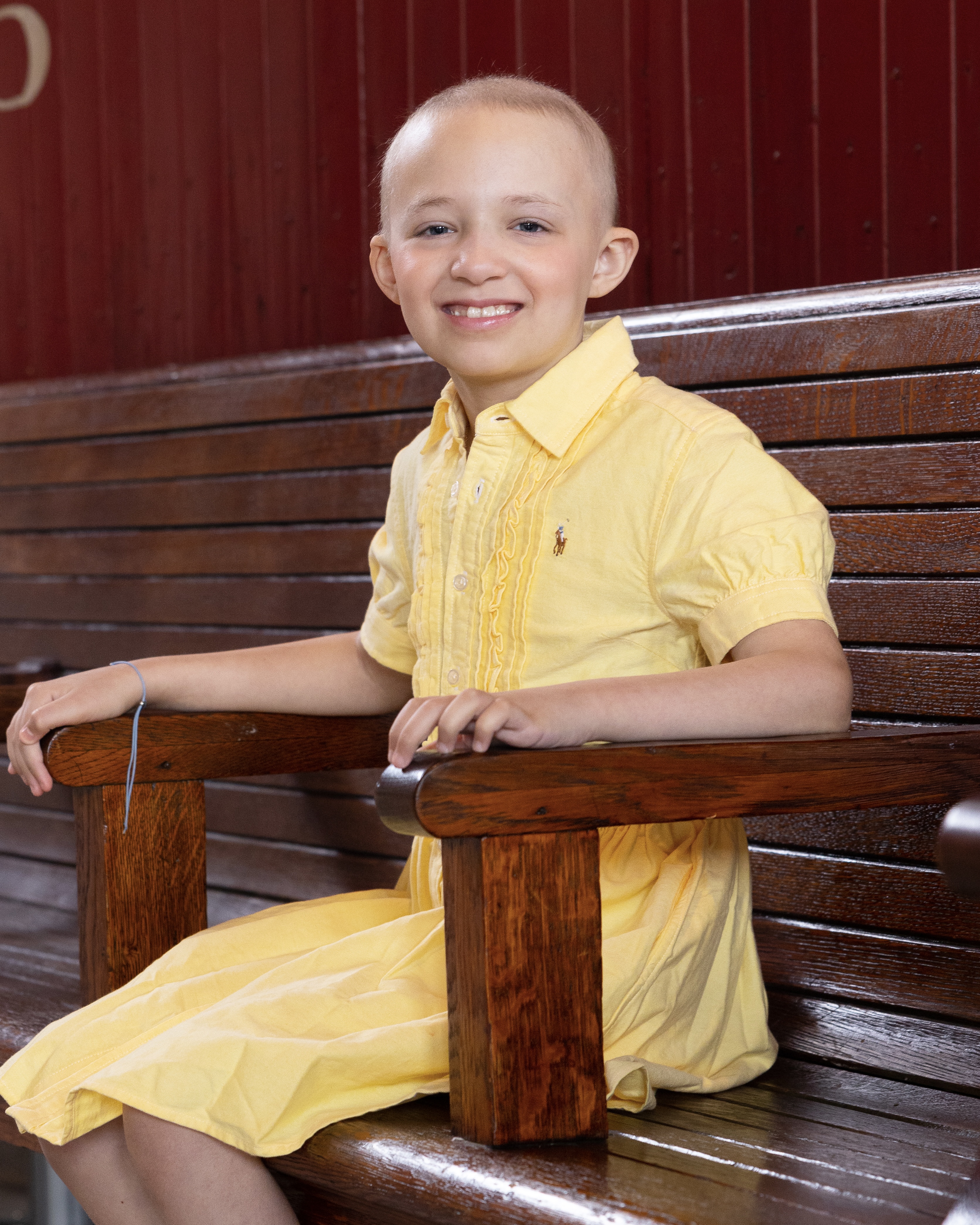 We found Bella's cancer shortly after her 5th birthday. She was having pain in her thigh, and mid-lower back, and a low-grade fever. The pain in her back got to the point that she couldn't walk without prescription strength ibuprofen. The doctors for a while thought it might be autoimmune, or even a pathogen, but after a CT scan they found a tumor bigger than my first that was pushing into her spine. Ultimately after a couple hormone tests and an MIBG (nuclear medicine scan) we learned it was Stage-4 Neuroblastoma. During this time, she also had a Hemoglobin count that was down to 5 and had her first blood transfusion. The cancer was in her bone marrow and wasn't allowing for the production of new cells and was also pushing out immature WBCs, something her pediatrician caught that pushed them to look harder at cancer. Those cells were normal, but for them to be out in the blood immature was not, so it wasn't a blood cancer which was confusing for about a month.
After all this and approximately 3 months into it we learned it was Neuroblastoma. Her treatment was grueling. It started with 40'something rounds of high-dose chemotherapy of different drugs. It worked and the tumor shrank dramatically, to the point they could then move to the next phase - surgery. She underwent a high-risk surgery that had her "under the knife" for approximately 14 hours, and 16 hours total. The tumor was wrapped around two major vessels which made it very difficult, the aorta and a major artery leading to the liver. The surgeon was amazing and believed he removed over 90%. If that wasn't enough, it wasn't only about 2 weeks after this surgery she underwent a BMT. That process was extra crazy as well and there was a point when one of the surgeons suggested they may need to remove her Colin (that didn't happen, and she recovered). Right after this she had a month of radiation (20 sessions). Right after this she went through 6 months of immunotherapy, which included at least 4 days hospitalization every couple weeks (so upwards of 30+ sessions).
Bella had "No Evidence of Disease" after the BMT and she remained that way until November 2022. She had some pain in her skull, like sensitive skin to the touch, and some odd leg pains and lower back pain. She was tested and it was back and Stage-4 again :( ....she immediately went into a rotation of a chemo/immunotherapy combination that is new. Within approximately 3 or 4 cycles she was back to "No Evidence of Disease" but we went through 4 extra cycles. Right now, as of June, we are awaiting our next scanning at the end of July but her June 1st hormone tests were normal.
Bella has gone through all this without complaining. The Doctors and all the health care providers have been amazed by her attitude and comment on it, and we have as well. Her reaction upon relapse was, "Well, I guess cancer wanted a remate and I will just have to kick cancer's butt again." She is a true warrior.
That's Bella in a nutshell.
Steve O'