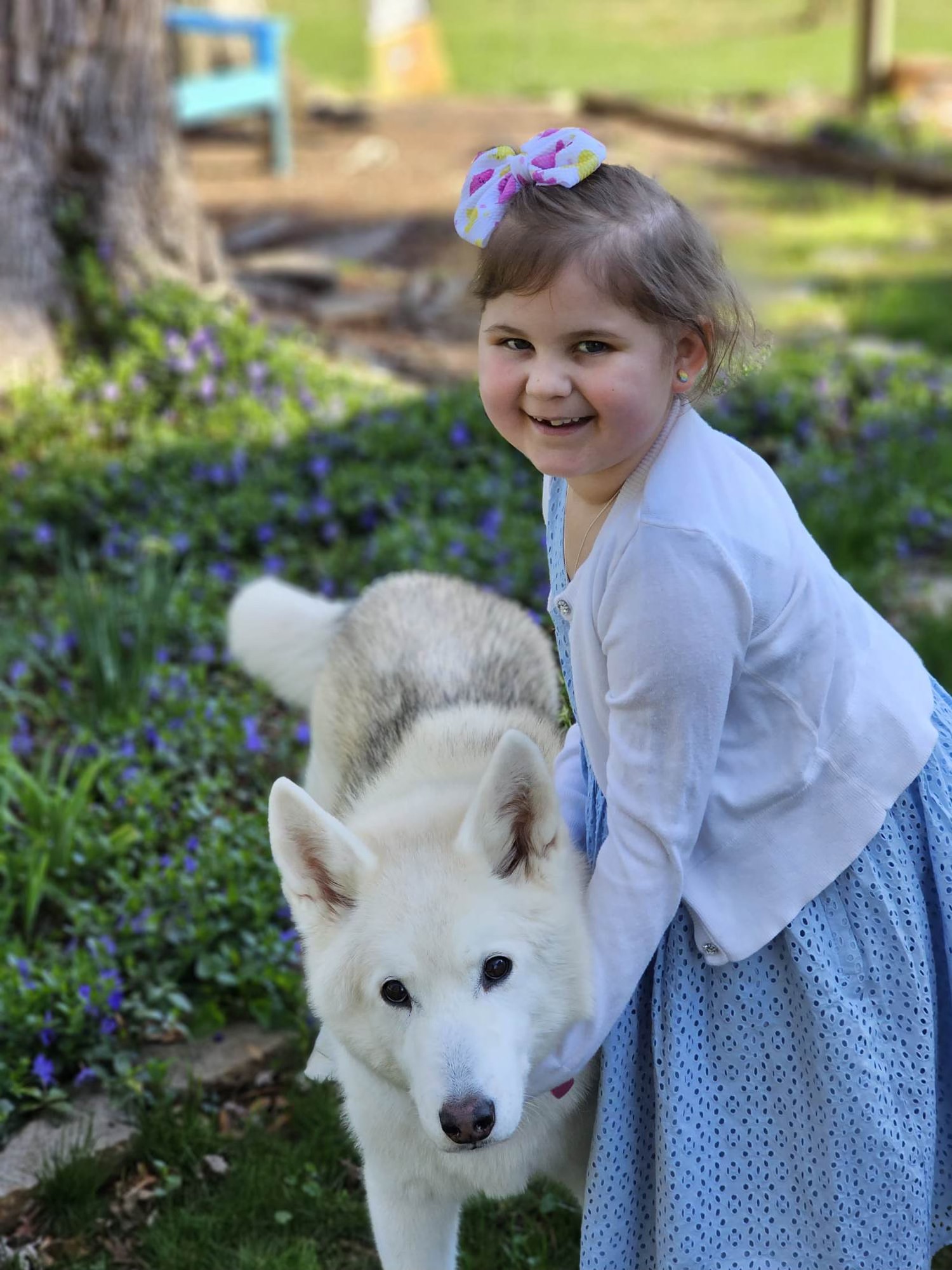 MARYLAND TREK 10 DAY 4 FOR ABBY
Date: Wednesday August 09 2023
Power Kid Abby
Age 6
ATRT Atypical Teratoid/Rhabdoid Tumor
Route: 55+ miles all on bike
Frederick through Sykesville through Ellicott City to near BWI Baltimore
This is personal. We have become friends with Abby and mom Katie over the last two years since the first time we honored her on the Maryland Trek (8). We have met at other events, and they even showed up to my (Justin's) birthday party.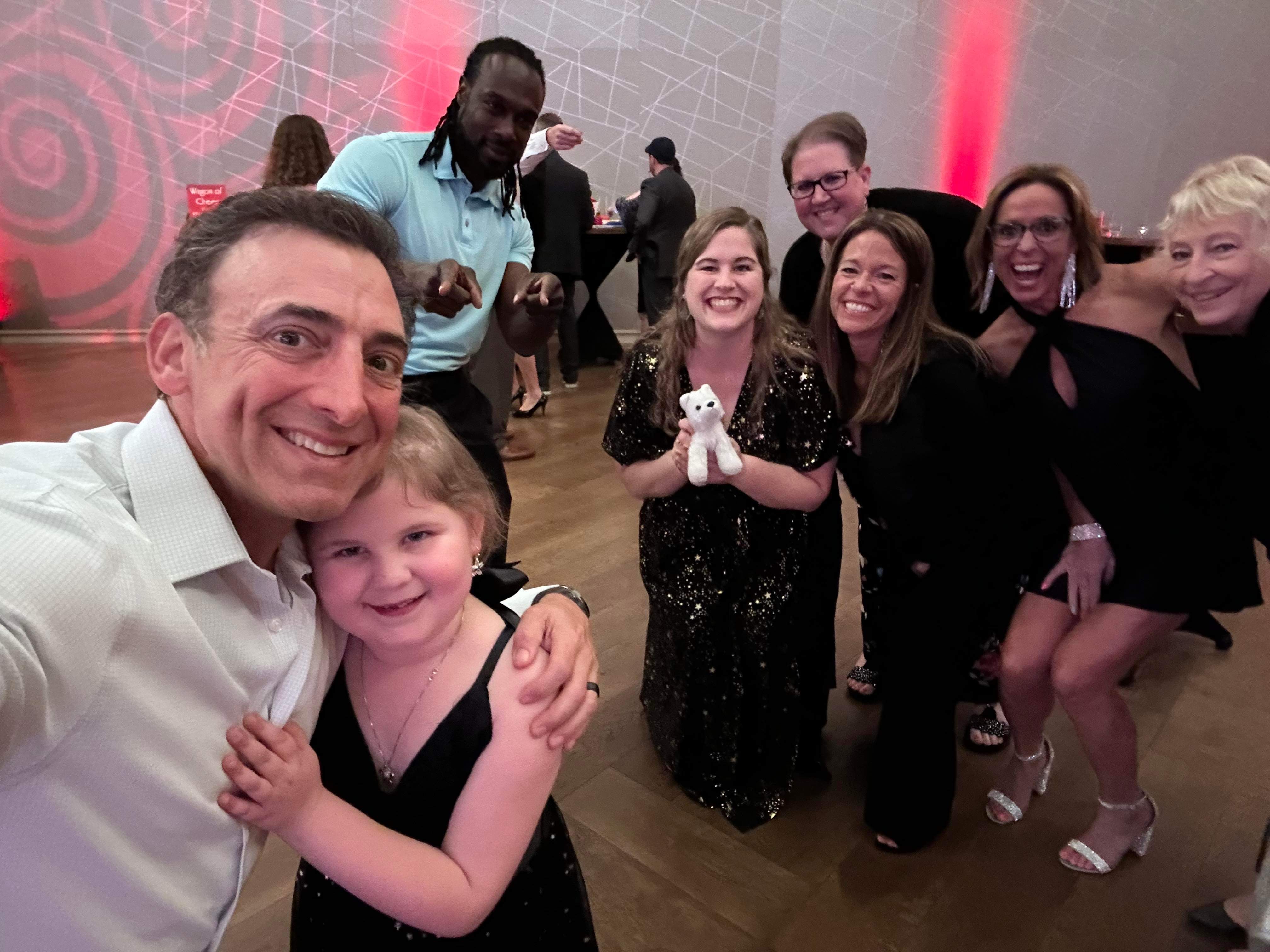 Here is her latest story and below a look at original report from 2021.
Latest On Abby From Her Mom Katie
When Abby was undergoing chemotherapy, I noticed a real need for parents and children during long inpatient visits. It was difficult to maneuver the hallways with not only a sick child, but bags, toys and medicine. A stroller not only had a weight limit, but was unable to provide adequate room for bags. I remember discussing with Abby that once she was better, we would help give back and help other cancer families.
Two and one half years later we brought this thought and promise to life. We partnered with nonprofit Respite Retreats to create the program Abby's Carts of Courage. Radio Flyer wagons filled with comfort items are provided for children ages 0-18 and are currently battling cancer or up to one year post treatment/NED.
For local warriors, Abby enjoys helping me build and deliver wagons herself, along with helping me shop on Amazon to pick the perfect comfort items that cater to the warrior's hobbies and interests. Abby asks me almost daily, "When can I go to work?" She loves the connection and meeting others battling cancer to help them know they aren't alone. She knows exactly what to say to the children we visit and enjoys cheering them up with jokes and showing them how the wagon works. I am so proud of her giving heart and how much she cares about others.
To-date, Abby's Carts of Courage has delivered 41 wagons to warriors in Maryland and across the United States.
Abby's Original Story
Seven year old Abby was diagnosed with a rare brain cancer merely a few days after she turned 4 in December of 2019. With no symptoms other than migraines, we were shocked to find a small lemon sized tumor was pressing on her optic nerve and blocking the flow of her cerebral spinal fluid. Bells Palsy and a lazy eye set in soon after diagnosis and Abby couldn't move half her face.
When we met with the Neurosurgeon, he was shocked to find her talking and moving normally due to the immense pressure and build up of fluid in her head. She immediately underwent a crainiotomy which removed 90% of the tumor. A port and g-tube were surgically placed before she began her 6 months of chemotherapy. During this time, she was given 7 different chemotherapies and 3 stem cell transfers to try and combat her AT/RT brain cancer.
Once this was completed, Abby was given daily proton radiation for 28 days with anesthesia. Due to having her port accessed constantly, she developed a sore that spread so you could see her port through her chest. She developed an infection and her port was removed in August of 2020. She then began a steady course of 5 different oral chemotherapy for 9 months.
Despite hitting the tumor as hard as possible, about 7-8% remains to date. Abby is continually picking up the pieces with physical therapy, memory therapy, check ups with dermatology and audiology, routine blood work and MRIs to name a few. She has hearing loss from treatment and struggles with short term memory loss and anxiety, but she doesn't let this stop her!
Abby absolutely loves life and all the people she meets along her journey. Abby continually talks about her doctors and nurses and calls them her friends. She is incredibly empathetic and is always looking out for others. She seems to know when someone needs a hug and is constantly passing out compliments and smiles.
Her Own NonProfit
With her big and generous heart, Abby was instrumental in beginning a nonprofit program in May of 2022 to aid other children battling cancer in the hospital. She loves meeting other warriors and helping them smile! We are forever grateful for all the support and love we have received the past few years! We truly couldn't have made it through without it.
From Last Time…
Dr. Abby
We helped kick off the Freedom Parade together in Sykesville this summer. She rode in a home made float that my wife and (bonus)
Here was our recap on Facebook