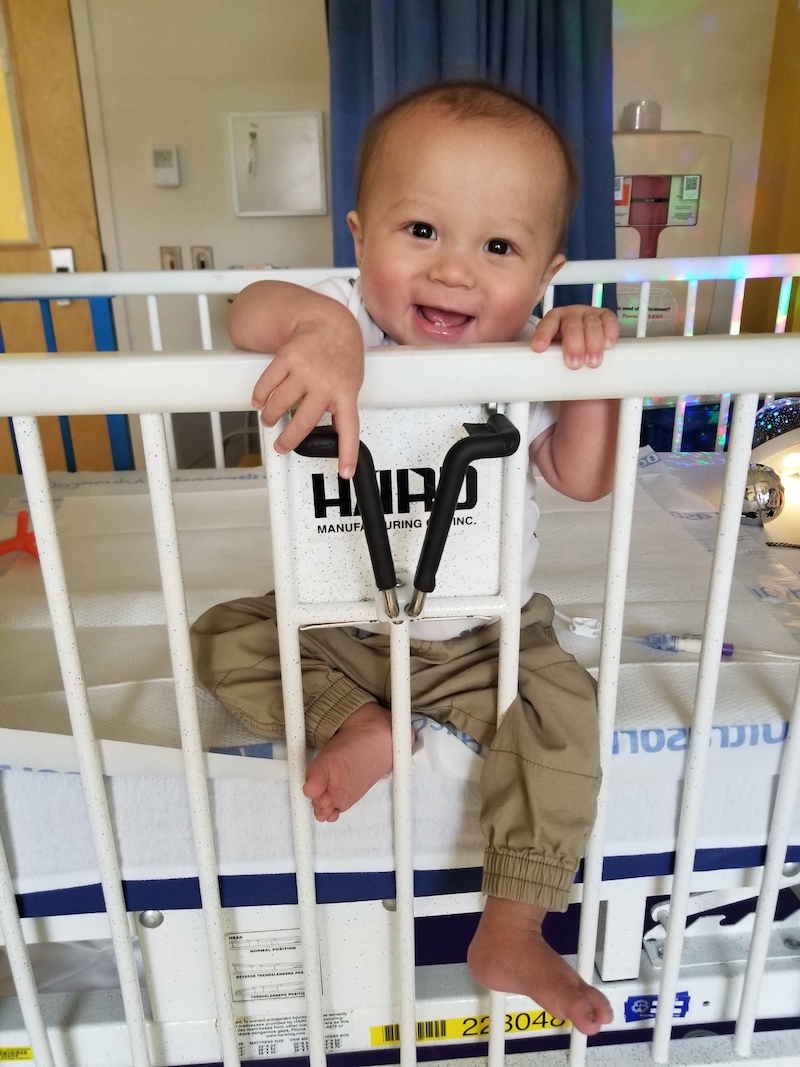 Maryland Trek 10 Day 2 for Jacob
Age 1
Leukemia
Jacob Weber is a happy and carefree kid, who loves to smile and be around his older siblings Noah (5) and Becca (4).
On Valentine's Day, 2023, we were told by Jacob's pediatrician to take him to the Emergency Department, that something other than a GI issue was plaguing him. A few days later, after many tests, Jacob was diagnosed with a rare leukemia, JMML. It has been a roller coaster of emotions for Jacob and for the entire family. But through visits to the PICU and multiple rounds of chemotherapy, Jacob has been strong!!! Last week, Jacob had his stem cell transplant, his donor being his older brother Noah.
Jacob has been in the hospital for over 5 months with recovery from the transplant planned to be a few more. His resilience has truly been an inspiration to his parents and seems to have won the hearts of the staff with that smile!!